Tampa Party Host Helper Experience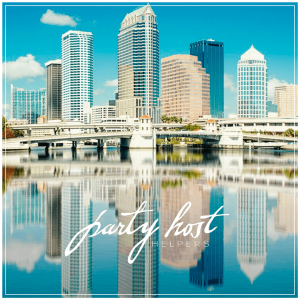 In early September, I worked as a Party Host Helper for a graduation party in Tampa, Florida. The party was at a beautiful house close to the water with a large backyard. We had a large amount of space to work with and transform into the perfect event venue.
The family was great to work with and the event went smoothly. It was truly a perfect event day overall. I arrived early and began with the party set up at the venue. There were lots of chairs rentals and table rentals to set up so I started with that. Soon after, I moved to decorations which included balloon arches, signs, pictures, and centerpieces that tied everything together. We transformed the whole backyard to fit the grad's high school colors of red and black.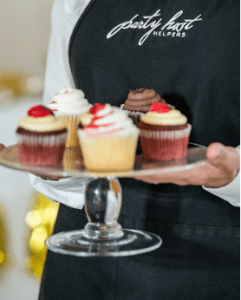 While my team and I were setting up, the host and graduate used that time to get ready for the big event. I was glad we were there to set up so we could take the stress of the tedious tasks off of their shoulders. The catering services arrived quickly, which meant it was time for me to organize the appetizer table and buffet. When the guests began to arrive, I began to walk around serving drinks and beverages.
This is one of my favorite parts of being a Party Host Helper because I am able to interact with so many different people. I was also in charge of collecting trash throughout the party to avoid any clutter while guests went from appetizers to dinner to dessert. After the guests and hosts ate, a lot of people had a good time hanging out on the moonbounce rental. It was a big hit at the event.
The graduation party concluded with a karaoke rental, which guests of all ages got to enjoy. When it was time for dessert, I cut the cake and served it to each guest, as well as brought cookies and other handheld items around to each table. The guests began to depart and I made sure to hand them each a small gift from the host to thank them for attending. Overall, my team and I provided kitchen help, bar help, and event help so the host and graduate could enjoy their party. They really appreciated the services and couldn't wait to host another event so Party Host Helpers could be there. It is great to help out at an event and see the host really enjoying their time with their guests instead of worrying about the details.
Some moments in life are too special to miss. Don't spend your celebrations stressing when you can hire Party Host Helpers to run the party for you! For more information on our services, contact us at (844) 30-PARTY. Read our other Helper Experiences from cities including Los Angeles, New York, South Palm Beach, and Charlotte!