Event Help in Nashville, TN
Nashville, TN, the best place to throw a party! Party Host Helpers is here to offer premier event staff. 
Party help and event staff on demand in Nashville, TN and neighboring cities. Party Host Helpers in Tennessee would love to help you in Franklin, Brentwood, The Gulch, Belmont-Hillsboro, 12

th

Avenue South, Oak Hills, Forrest Hills, Green Hills, Belle Meade and more!
Our team of servers, bartenders, general party helpers, dishwashers, kitchen assistants and cooks can help with any party at home or at a local venue. We also provide day of coordinators, brand ambassadors, ticket scanners, and event registration for any larger event, gala, business function, fundraiser and more.  
Our qualified, background checked helpers can handle it all. We cover all events from: 
–

Dinner and cocktail parties 
–

Holiday (Christmas, Thanksgiving, Passover, Yom Kippur, New Years, Halloween, etc.)
–

Engagement Parties 
–

Bridal and Baby Showers 
–

Pool Parties 
–

Backyard Barbeques 
–

Bachelor and Bachelorette Parties 
–

Weddings 
–

Birthday Parties 
–

Graduation Parties 
–

Corporate Functions 
–

Business Celebrations 
–

Retirement Parties 
There is always a reason to celebrate in Nashville with Party Host Helpers!
Let's Party, in Nashville! 
Our event staff can come directly to your event venue or home. We will arrive an hour before the event, whether it be a holiday dinner party, baby shower or graduation. Our helpers and servers will setup for any event. During the party, our servers and bartenders will take care of your guests' needs, from refilling drinks and food stations, serving food and beverages and keeping the event spaces clean. After the event, our party helpers will take care of all the clean-up. You will enjoy your dinner party or outdoor pool party without any worries. 
Brentwood, Belle Meade, The Gulch, Belmont- Hillsboro, 12

th

Ave South, our party helpers service private home parties, local catering companies, larger venues, upscale events and corporations. 
Davidson County, Party Host Helpers will do the work
Party Host Helpers provides premier event staff such as: General party helpers, servers, bartenders (full bar and beer and wine), cooks/ kitchen assistants, dishwashers. We also provide ticket scanners, event attendants, event leads, day of coordinators, and more for any larger event. Prior to your party, we will send the event staff's information, like name and picture. The helper(s) will arrive promptly and be ready to serve.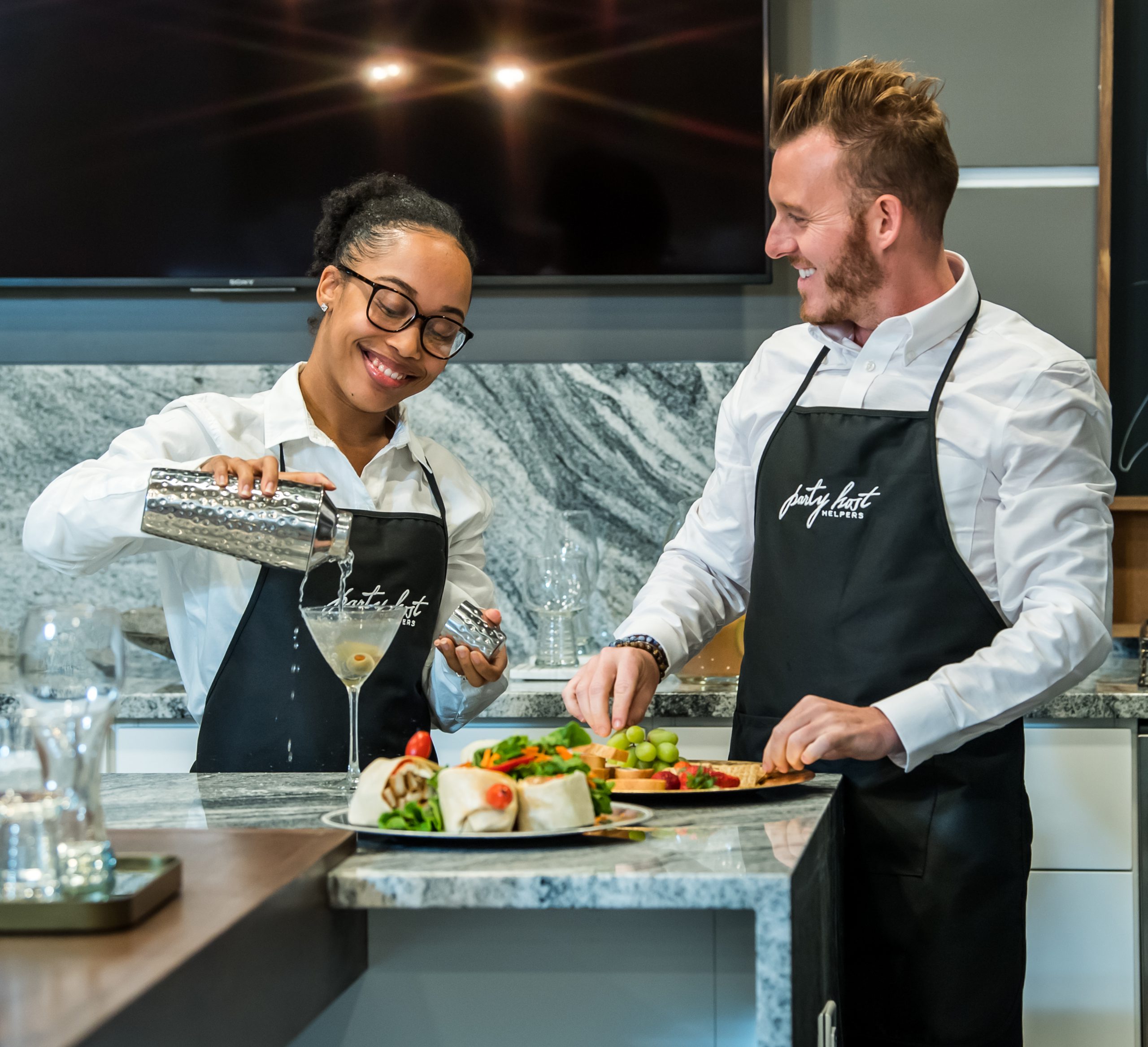 Enjoying the country music in Nashville? Let's throw a party! 
Enjoy the music of Nashville, TN! Our party helpers and bartenders will serve your guests while you can dance the night away. Party Host Helpers will make any party a night to remember. 
Having the family over for the holidays? Send everyone to your house in Brentwood!
Whether the family is coming to your house in Belle Meade or renting an AirBnB or VRBO, our event staff can make your holiday enjoyable. Our staff is across the state of Tennessee, and we are available on all holidays. From Oakland, Spring Hill, Signal Mountain, Germantown, Collierville, Farragut, Thompson's Station, Arlington, Nolensville, Oak Hills, Belle Meade, Party Host Helpers are ready to serve. 
Celebrating a bachelorette Party in Nashville? Ladies Night in The Gulch? Party Host Helpers wants to make the bachelorette party unforgettable. 
Did you know that Nashville, TN, is a top destination for bachelor and bachelorette parties? If you're 
flying into the area, renting an AirBnB with a pool and coming for a weekend of fun, our helpers are here! We have servers and bartenders to meet the needs of the bachelorette party. We can decorate event spaces before you arrive, serve drinks and bartenders can make signature cocktails. Make the weekend before the big wedding memorable with Party Host Helpers. 
Whatever the event, party, celebration or holiday in Nashville, Party Host Helpers is here to serve (and bartend)! 
Serving Nashville Parties With A Passion

Lauren has been with Party Host Helpers since 2017.  She has a full team of industry professionals ready to help with your event no matter how big or small.  Lauren listens to the vision for your event to perfectly match you with the right staff to exceed your expectations.  Contact Lauren today to get matched with the professional servers, bartenders and event staff in your area to make your event a success. 
Contact Lauren today so you can relax and enjoy your own party!
Lauren LaMonaca
615-709-6059