Are you hosting an event in D.C. by Capitol Hill, Downtown, Georgetown, Dupont Circle,
Columbia Heights or anywhere in the D.C. area? Party Host Helpers can help make it
an unforgettable experience for both you and your guests. Our event staff take care of
any and all service-related details so you can tend to your host duties without any kind
of distraction. We can handle serving and bartending, setting up and breaking down the
event space, cleaning up and keeping the area organized, ticketing and admissions,
directing traffic to various event activations, and even working as brand ambassadors at
those event activations. Hire party staff near D.C. today!
Party and Event Help on Demand
Have you ever felt stressed after hosting friends and family? This is why we created Party Host Helpers. Our team comes in and helps where you need it. Maybe you want to make sure there is always ice at the bar or wine opened, perhaps you want someone to take coats, clear plates, take out trash or fill the dishwasher. Our qualified, background checked General Helpers can handle it all.
Hire Party Staff for Your D.C. Festivities:
There is nothing a Party Host Helper can't do to make your party a huge success. Whether hosting a bridal shower or holiday party, a charitable fundraiser, or gala, a birthday or anniversary celebration, or even a simple girls night dinner at home, hiring Party Host Helpers provides professional, experienced party staff in D.C. to help take your party – big or small – to the next level. Our job is to make you, the host, look good and eliminate any stress, so you can actually enjoy your party and spend time with your guests.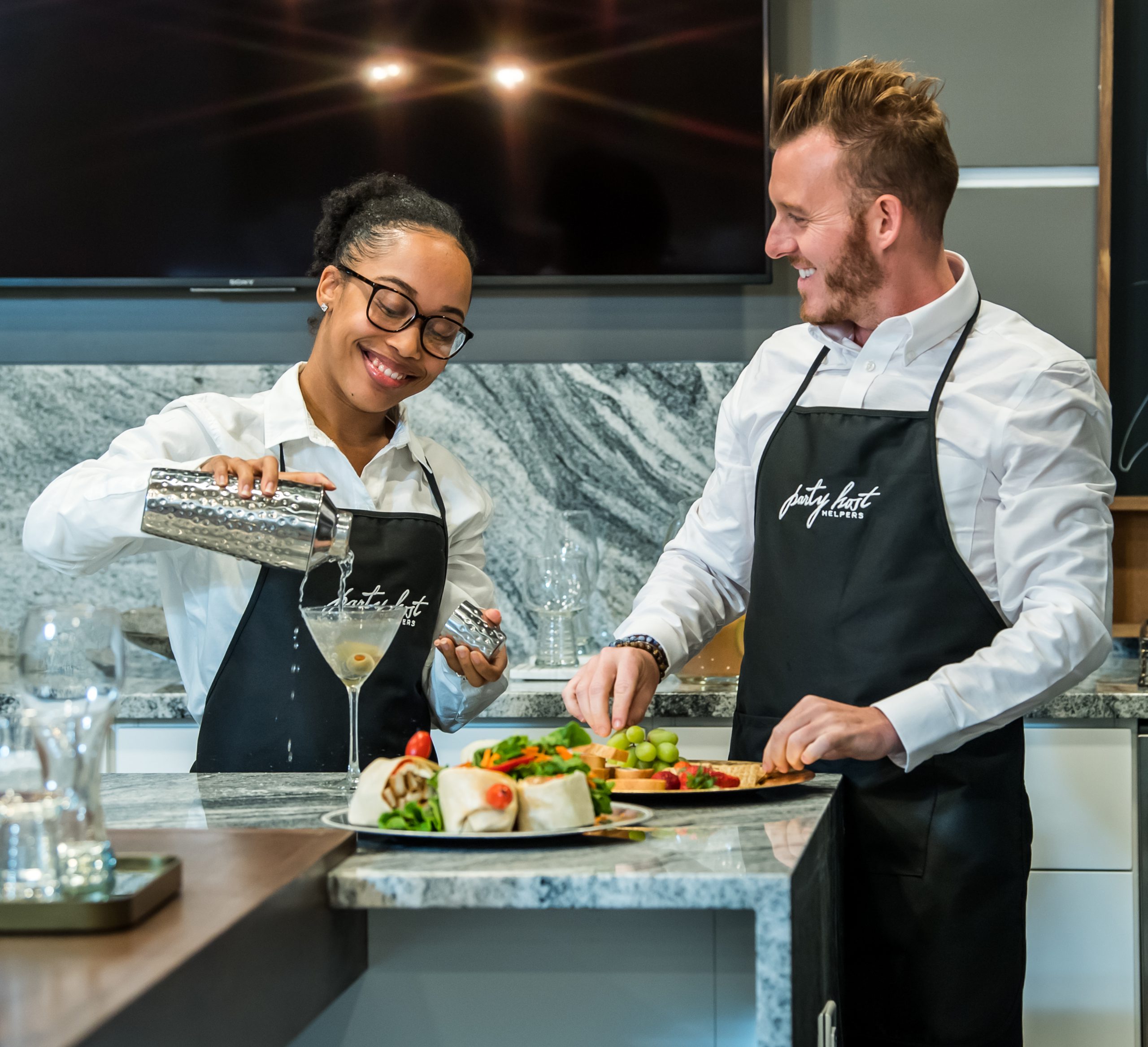 Party On, D.C.! We're Here To Serve You!
There's just one piece left to the puzzle of your picture-perfect party – and that's Party
Host Helpers. When you hire Party Host Helpers for your next party in D.C., we ensure
that your event hits your every expectation, and then some. You shouldn't have to
"work" at your own party. You should be able to enjoy it and socialize with your guests.
Party Host Helpers will work to make sure your party runs smoothly, and that you and
your guests are having a great time.
We can help with dinner parties, holiday dinners, fundraisers and galas, children's
parties, bridal and baby showers, barbeques, beach and pool parties, boat outings,
engagement parties, corporate parties, concerts, music festivals, red carpets, and more.
PROFESSIONAL PARTY STAFF FOR HIRE IN D.C.
Hire party staff in D.C. from Party Host Helpers to fulfill all of your needs, no matter the size of your party or event.  We work in homes or event spaces, and allow you to enjoy your own party. When you hire an event staff, Party Host Helpers will provide you with professional, hardworking, service personnel, from the Austin area, that will work hard to make sure your party is everything you planned.
Serving D.C. Parties With A Passion

Get to Know your D.C. Regional Director
Lauren has been with Party Host Helpers since 2017.  She has a full team of industry professionals ready to help with your event no matter how big or small.  Lauren listens to the vision for your event to perfectly match you with the right staff to exceed your expectations.  Contact Lauren today to get matched with the professional servers, bartenders and event staff in your area to make your event a success.
Lauren

LaMonaca
202-517-8234