Event Help in the Dallas Area
Are you hosting an event in the Dallas area near Plano, Addison, Uptown, Frisco, or anywhere in the metroplex? With Party Host Helpers, our professional servers will run the party so you can relax and enjoy your party the right way. Our services include, but are not limited to, setup, bartending, serving, and clean up. Hire us for your upcoming events so you can truly be a guest at your own party.
Party and Event Help on Demand
Have you ever felt stressed after hosting friends and family? This is why we created Party Host Helpers. Our team comes in and helps where you need it. Maybe you want to make sure there is always ice at the bar or wine opened, perhaps you want someone to take coats, clear plates, take out trash or fill the dishwasher. Our qualified, background checked General Helpers can handle it all.
Hire Us for All Your Dallas Festivities
Though everything is bigger in Texas, no celebrations are too small for Party Host Helpers. Are you throwing a family gathering to celebrate a birthday? We are here to help! How about a small brunch with friends? Give us a call! We have event staff all over the Metroplex to cover all your party needs.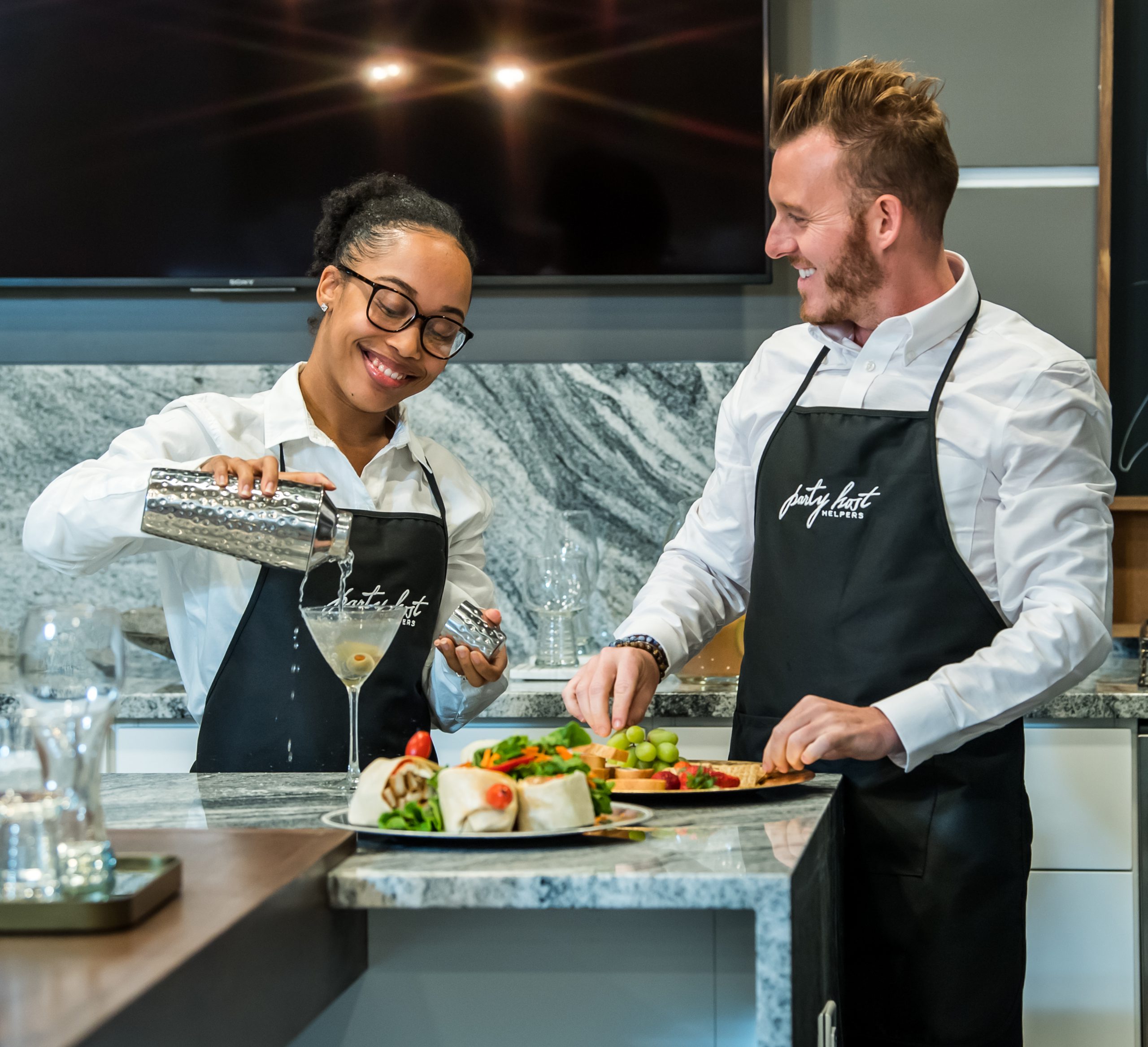 PARTY ON, DALLAS! WE'RE HERE TO SERVE YOU
We can help with dinner parties, holiday dinners, fundraisers and galas, children's parties, bridal and baby showers, barbeques, beach and pool parties, boat outings, engagement parties, corporate parties, concerts, music festivals, red carpets, and more.
It's Always Party Time in Dallas!
At Party Host Helpers, we believe that every host should be able to enjoy their own parties. Our mission is to connect party hosts with the best event staff for any occasion big or small. Let our professional helpers take care of your next brunch, birthday party, holiday dinner, barbecue, or bridal shower. The parties never stop in Dallas and Party Host Helpers is here to make sure of that.
Serving Dallas Parties With A Passion
My love for parties and socializing began at a very young age, three days old to be exact. I attended my first springtime block party in May 1981 and since then, many of my fondest memories center around gatherings with family, friends and co-workers. I was even named "Queen of the Scene" by a Philadelphia radio station in 2011!
Based on those early experiences throughout childhood and early adulthood, I've come to realize that the art of entertaining is not just the planning, preparing and hosting … it's about enjoying your guests! I've spent the last 12 years helping clients nationwide, ranging from brides to corporations, to make their event dreams and vision a beautiful reality. After their large affairs, clients wanted to continue working with me and often needed hands-on assistance with hosting smaller events at home. It seemed like a natural next step to create Party Host Helpers.
Like you, I have a knack for entertaining and really value the importance of creating memories through a party. Like you, I have woken up the day after hosting a party and realized that I was too busy cooking, serving and cleaning to actually spend quality time with my nearest and dearest. It was all a blur. These are the reasons I started Party Host Helpers. I'd love to introduce you to our experienced, trained, lovely host helpers. Call or email me and I will explain how they can manage your next party so that you can relax and enjoy it!
Life's a party so enjoy it!
Renee Patrone Rhinehart