PARTY STAFF IN AUSTIN NEIGHBORHOODS
Planning a children's party in Westlake? How about a dinner party in Driftwood? Or maybe a big-game barbecue in Southwest Austin? Whatever your party, you deserve to enjoy it too! At Party Host Helpers, our servers and bartenders for hire make it so you can. When you hire our event and party staff in Austin, TX, we take care of the service-related details so you can join your guests and be part of the party. You've worked hard, let us serve your company so you can be a guest at your own party!
Party and Event Help on Demand
Have you ever felt stressed after hosting friends and family? This is why we created Party Host Helpers. Our team comes in and helps where you need it. Maybe you want to make sure there is always ice at the bar or wine opened, perhaps you want someone to take coats, clear plates, take out trash or fill the dishwasher. Our qualified, background checked General Helpers can handle it all.
BRING YOUR AUSTIN PARTY TO LIFE WITH YOUR OWN STAFF
You've planned a great party. Get the help you need to make it all happen! When you hire Party Host Helpers, we ensure your event is as perfect as you envisioned. No matter the size of your party, or how much staff you need, there are professional servers from the Austin area available to help you by greeting guests, keeping the party on schedule, serving food and bartending. We'll even clean up for you! Our job is to make you, the host, look good while eliminating your stress, so you can enjoy your party.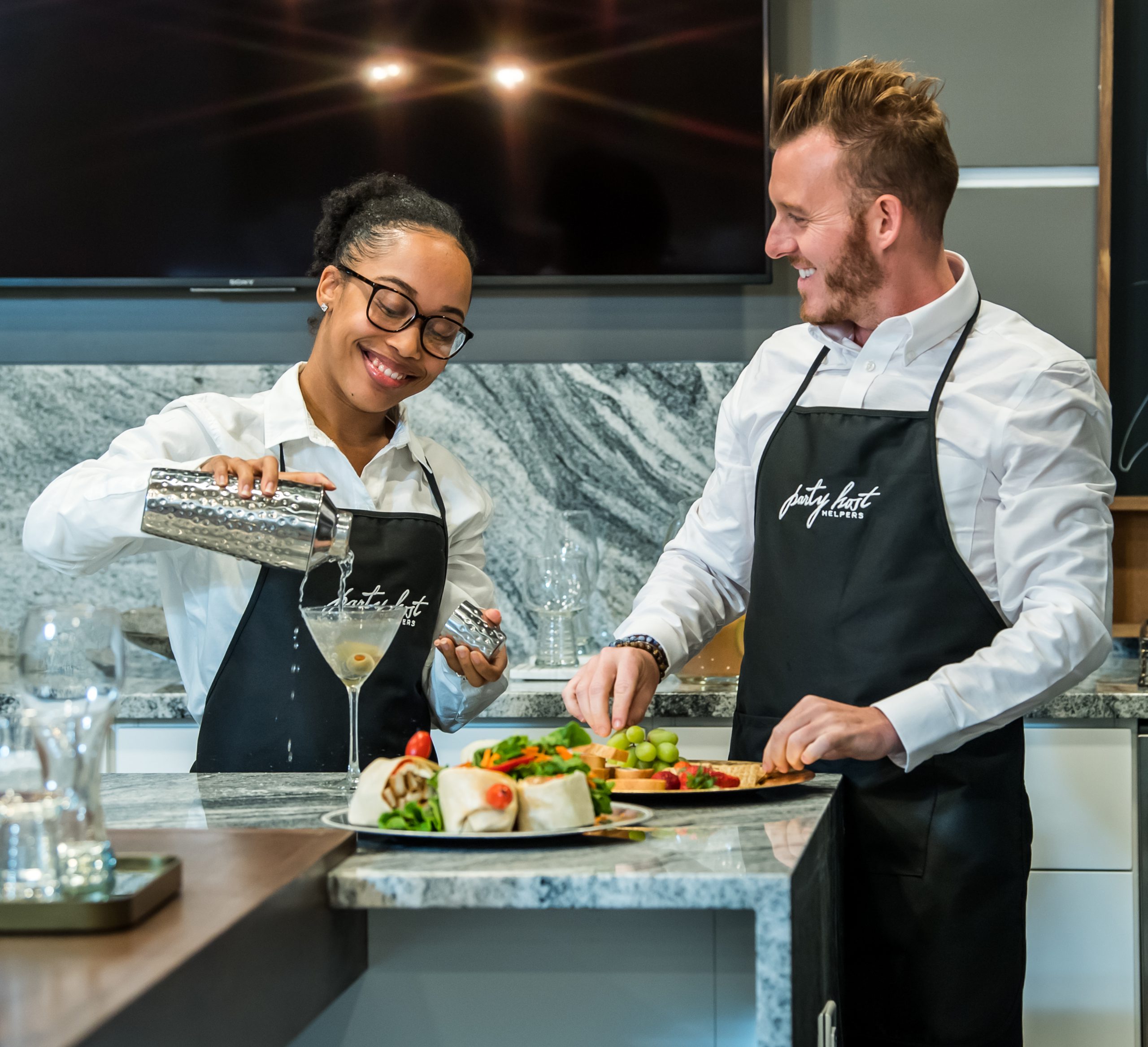 PARTY ON, AUSTIN! WE'RE HERE TO SERVE YOU
Family, friends and co-workers… they're the soul of a party. You've invited them and want to enjoy their company, and they want to enjoy yours too. Whether your party is to celebrate a birthday, a workplace accomplishment, or to raise funds toward a charitable cause….
or just for the sake of getting together and having a party, our servers strive to ensure your event is perfect while making sure you don't have to "work" while your guests visit. So you may be social at your next Austin Area event, hire Party Host Helpers' greeters, servers and bartenders to help your party run smoothly and ensure you enjoy the party too!
PROFESSIONAL AUSTIN EVENT SERVERS FOR HIRE
No matter the size of your party or event, Party Host Helpers can provide the staff you need. We work in homes or event spaces, and allow you to enjoy your own party. When you hire an event staff, Party Host Helpers will provide you with professional, hardworking, service personnel, from the Austin area, that will work hard to make sure your party is everything you planned.
HOSTING YOUR PARTY WITH A PASSION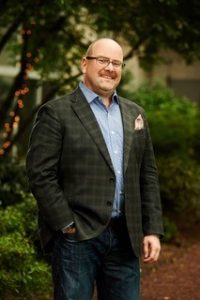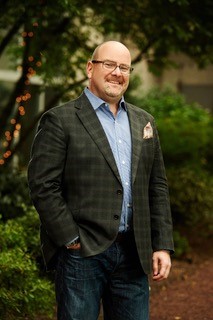 Eric Allen is the former Director of Events with Comcast Corporation and Assistant Director of Catering & Events with Four Seasons Hotel Philadelphia.  With over 20 years of experience creating events, catering and food & beverage, Eric is an expert in event planning in luxury brands in the hospitality and hotel industry. 
Prior to Four Seasons Hotel Philadelphia, Eric worked with other hotel companies like Wyndham Hotels & Homewood Suites and opening restaurants with Chili's Grill & Bar and Quality Dining Inc. Eric left his position as General Manager and Regional Training Director to pursue his dream and passion of catering and event planning with a local catering company then moved on to Four Seasons Hotel then on to the Comcast Corporation.  In addition to his current Party Host Helpers role, Eric

has been

actively involved with

local chapters of hospitality industry organizations

MPI, NACE and ILEA.  
Eric also dedicates much of his "spare" time to local charities and fundraisers in his community:  Ronald McDonald House of Philadelphia, Gift of Life/Donors Are Heroes, American Heart Association, Parkinson's Foundation, Prostate Cancer Foundation, American Cancer Society, The Miss Philadelphia/Miss America Organization, Children's Hospital of Philadelphia and Opera Philadelphia Annual Gala.  In these organizations Eric has accomplished many event planning and fundraising capacities proudly raising hundreds of thousands of dollars a year to help save lives and improve the overall productivity of those organizations. 
Eric

resides

in Philadelphia with his

husband

Michael

,

with their recent wedding featured in Modern Luxury

Magazine

and Phil

ly

Style Magazine. Living in Philadelphia, the city of Brotherly & Sisterly Love

,

Eric has become an advocate of city revitalization and beautification along with perfecting his culinary skills being inspired by various cul

t

ures

but will always remain a "Comfort-Foodie" at heart

.
Eric Allen
512-817-2048