5 Holiday Hostess Gifts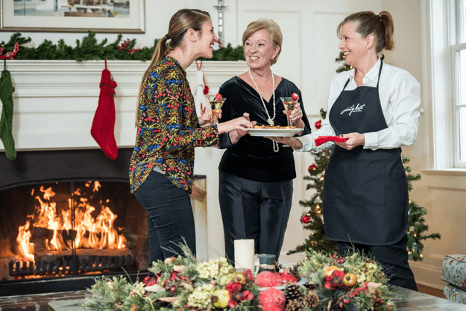 The holiday season is in full swing, and that means party services are too! We love this time of year and being able to give back to the event planners that we love. It's time to show our appreciation for the hard work that goes into pre-event planning and what better way to do that than with festive gifts?! It can be a hard task to come up with unique, thoughtful holiday gifts for your favorite event coordinator. We have you covered with 5 of the best and most unique hostess gifts this holiday season!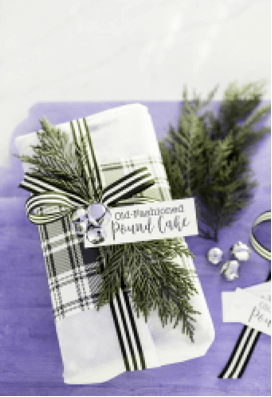 Baking is a long-time holiday tradition in many households. Why not take a classic recipe and turn it into a holiday gift for your favorite host or hostess? All you will need is a fan-favorite holiday loaf, parchment paper, festive gift wrap, tape, and any decorations you desire. We love the idea of using ribbon, jingle bells, and fresh or faux holiday greenery. Once the cake is cool, wrap completely in parchment paper. Then, start to decorate with your gift wrap and holiday supplies. Add a name tag with the recipient's name for a personalized touch to tie it all together!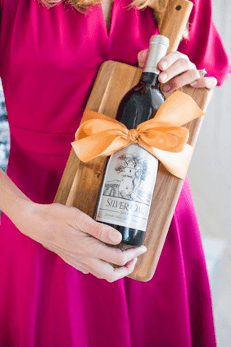 This wine and cheese board duo is the perfect pairing for the hostess who loves to enjoy their time with a bottle of wine. This can be an expensive or inexpensive gift idea depending on your budget and where you get your supplies from. All you will need is a bottle of your hosts' favorite wine, a cheeseboard, and some ribbon to tie it all together. For an inexpensive gift, look for supplies at your local grocery store. For a higher end gift, try a local fine-winery and a monogrammed cheese board off of a customizable website like Etsy. We love this gift because it's doable on any budget!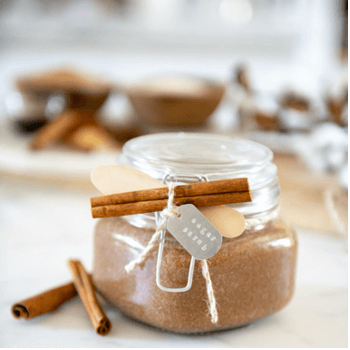 This spiced vanilla homemade sugar scrub is a gift any host will love because of its fresh, warm scent that reminds you of the holiday season. For this scrub you will only need four ingredients: coconut oil, raw sugar (such as turbinado) or granulated sugar, vanilla extract and whatever spice you desire. Mix coconut oil and sugar together to get the desired consistency. The more sugar, the more exfoliating the scrub will be. Then add in vanilla and spice to create a wonderful holiday scent. Store in a glass jar and tie off with a ribbon and small spatula for easy use. For a personalized touch, add a name tag with the recipient's name!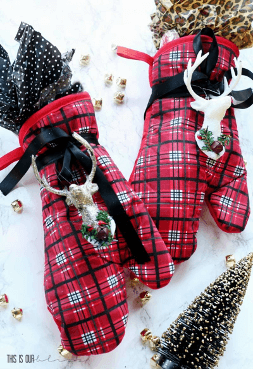 This next gift is ideal for the host who loves to bake for their events or just in their freetime. Grab a pair of holiday-printed oven mitts and pick out some goodies to stuff the inside. We recommend baking utensils, measuring cups, a rolling pin, and cookie cutters. Stuff with tissue paper and tie off with a bow to finish the gift! To complete the gift, add a holiday card with a personalized message on the inside.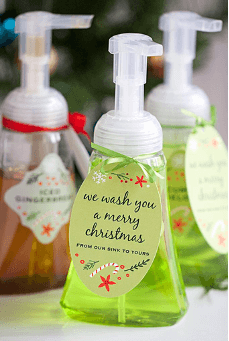 Foaming hand soap is the perfect gift, especially in times like these! Not only is it homemade, but it is super easy and will definitely be a hit for your party host! All you'll need is a liquid soap and an empty foaming hand soap bottle that you can get at a local craft store, or recycle one of your own. Pour about an inch of liquid soap in the clean, empty bottle. Then, fill the rest of the way with water and twist shut. Turn the bottle upside down and slowly mix in a side to side motion. Be careful and remember to mix, not shake! Finish it off with a label, either handwritten or printed.
Party Host Helpers is there for your holiday party when you need it most! All of our staff are background checked, well-trained, and available to make your holiday season one for the books. You can find party helpers in major cities like New York, Philadelphia, OBX, Charlotte, Richmond, Austin, Phoenix, Boston, Washington D.C., San Francisco, and more! Whether you are in need of event management, help in the kitchen, or party arrangement services, we will help with ease. Contact us today to get in touch with your local regional director and get started with your event help!