Outdoor Summer BBQ Game Ideas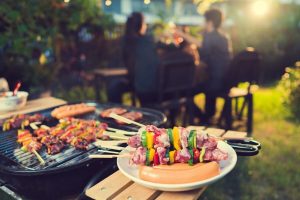 Photo courtesy of familyfoodandtravel.com
With summer right around the corner, it's time to start getting plans together for the first barbecue of the year! Our event staff here at Party Host Helpers can help you be the best host in the neighborhood. Here are some great outdoor summer BBQ game ideas! These activities are sure to keep both the kids and the adults entertained all day long.
Giant Inflatable Bowling
This game is sure to make heads turn! I mean, who doesn't love bowling? It's even better jumbo-sized! Get some inflatable pins and a ball (can easily find off of Amazon) and set up in your backyard. This is an easy way to occupy the kids and get in some physical activity. Your guests will keep coming back every summer just for this fun inflatable set!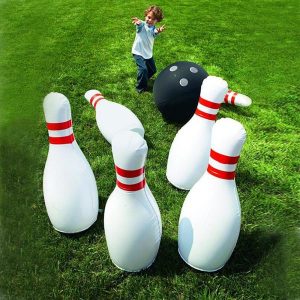 Photo courtesy of HomeDepot.com
Limbo
This classic game will never go out of style. Fun for all ages, limbo is a definite hit! If you have a pool, a pool noodle would act as the perfect limbo stick. If not, any sort of long, thin object would work perfectly. To cater the game to adults, why not rent a bartender so you can have a cocktail in your hand as you try to out-limbo your guests?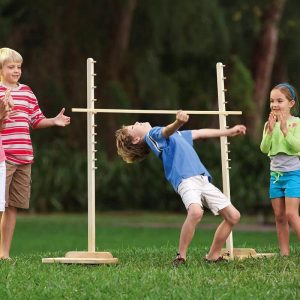 Photo courtesy of www.hearthsong.com
Water Balloon Fight
Having a barbecue on a hot summer day means you and your guests will need ways to cool off! Why not fill up some water balloons and have a toss? All you will need is some small balloons from any craft/game store and an outdoor hose to fill them up! This nostalgic game will take you right back to when you were a kid.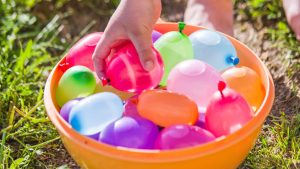 Photo courtesy of www.goliath.com
Ring Toss
This simple DIY game is perfect to keep you occupied while conversing with your guests. All you need is some empty bottles, a ring to toss, and a high table to place the bottles. You can involve the kids by having them decorate the bottles with paint and sparkles! Ring toss is the perfect game for a barbecue – it'll make it feel like a tailgate!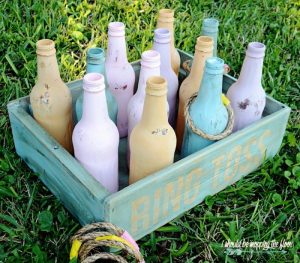 Photo courtesy of www.ishouldbemoppingthefloor.com
These four activities are sure to be a hit at your summer barbecue. Hire one of our event helpers, party staff, grillers, or traveling bartenders to make your summer kick-off event the talk of the town!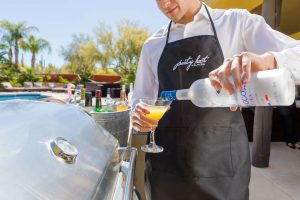 Party Host Helpers is located in many different cities all across the United States. If you want any information on our party services, email us at parties@partyhosthelper.com or call us at (844)-30-PARTY.