Summer BBQ Recipes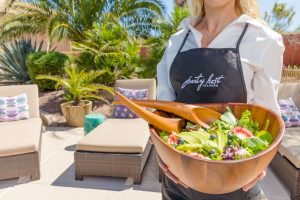 Summer is right around the corner and there couldn't be a better way to enjoy the beautiful weather than spending time with family and friends at a barbecue. The most important part of a barbecue is the food, so Party Host Helpers is here to make sure you have the best recipes for the perfect summer barbecue! 
 Grilled Shrimp Foil Packets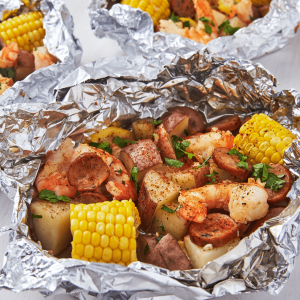 Do you want to make a simple dish that will wow your guests and takes you no time at all? This grilled shrimp is the perfect dish for a summer BBQ. All you need is foil, shrimp, garlic, sausage, potatoes, olive oil, old bay seasoning, and any other seasoning you like. When these ingredients are combined and grilled, they create the perfect dish. This recipe will only take you 25 minutes to prepare and is super easy to clean up!  
Italian Pasta Salad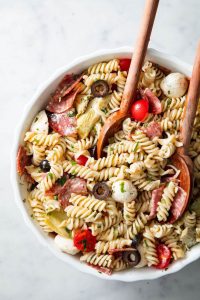 A Summer BBQ would not be complete without a pasta salad! Pasta salad is a terrific addition to your BBQ spread because everyone is sure to enjoy it. Italian Pasta Salad is the perfect option because of all its spices and ingredients including mozzarella, cucumbers, olives, red onion, dill, basil, and so much more! One of the best things about this dish is that it can be customizable!  
Summer Steak Kabobs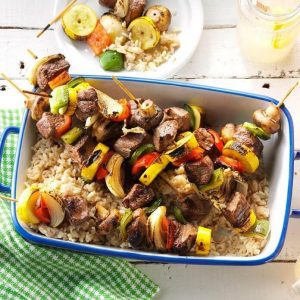 Another summer favorite that is perfect for a backyard BBQ are these summer steak kabobs. These are easy to make and healthy at the same time! All you need are some of your favorite vegetables such as mushrooms, peppers, and onions, steak, and seasonings. This classic recipe is simple to make and will take under 30 minutes on the grill!  
  Rainbow Spritzer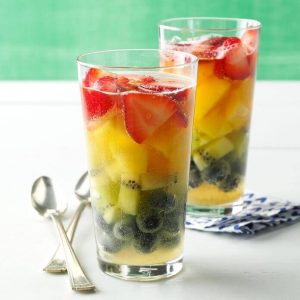 Nothing says summer like fruit and bright colors! Serving your guests these Rainbow Spritzers at your BBQ will put them right in the summer spirit. All you need is blueberries, kiwi, pineapple, strawberries, ginger ale, pineapple juice, and lemonade. You can also add liquor to make these drinks p=spiked for adult guests. These spritzers can be served out of a pitcher or in individual glasses.  
 County Fair Cherry Pie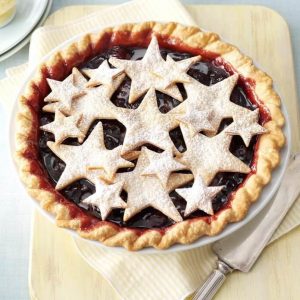 Having a cherry pie as dessert will be the perfect ending to your summer BBQ. This is a perfect dessert because it can be prepared in advance and severed after all the food from the day is cleaned up. Cherry pie is a favorite and is sure to leave all your guests stuffed at the end of your BBQ. You can even sever ice cream with your pie to spice things up!  
These summer BBQ recipes are sure to leave your guests going back for seconds! If you want to be able to relax at your next summer BBQ, hire a Party Host Helper to set up, sever food, pour drinks, and help clean up so that you don't have to! We want to help you with all your party needs, and we adhere to Covid guidelines. We are currently booking summer parties and have many helpers available to hire such as waiters and bartenders. For more information about party hosts for hire email us at parties@partyhosthelper.com or call us at (844) 30-PARTY. We are located all over the country in New York, San Francisco, Philadelphia, Denver, Florida, and so many more!