Top 7 Tips for Hosting Intimate Dinner Parties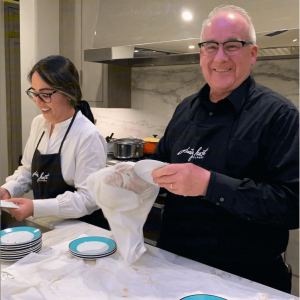 If you're looking to host an intimate event, check out Party Host Helpers tips for success. We have experienced professionals with skill sets in; serving, bartending, and general party staffing that will make your dinner party absolutely perfect.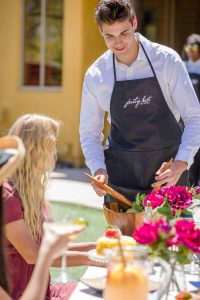 1. Find out your guest's allergies ahead of time. This way everyone can get served the same meal without worry from you as a host or from them as guests.
2. Consider who to invite, pick your guest limit based on your space, and keep in mind some people will ask to bring a guest.
3. Food prep certain dishes the night before, or even a day or two in advance. Good options for this are desserts, dips that can be frozen, and salad (with the dressing on the side!)
4. If putting name cards out at your dinner party, think about who you're placing next to whom and be strategic! Put people who have met before next to each other or place newbies next to those who have something in common with them so the conversation can effortlessly flow. Make sure there is enough space between chairs so guests feel comfortable. 
5. Set the table the night before, or if hosting the event outside, pull out the dishware, flatware, napkins, table decor, etc. that you'd use in advance to make sure you have everything you need and to save time on the day of. If hiring a Party Host Helper, having the items out in advance will give you plenty of time to get ready while they set up.
6. Delegate! If someone offers to bring a dish and that would make your life easier, accept the offer. Having a Helper there to take care of the details is always a good call too.
7. Hire Party Host Helpers our staff will ensure you can spend time with your loved ones while our Helper handles the rest! Allow our event staff to take care of details so you can greet guests and be a guest at your own party!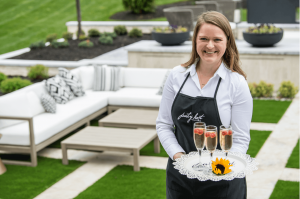 Contact us for private events, intimate dinner parties, BBQs, and everything in between. 
Party Host Helpers is nationwide and female-owned. We have bartenders and servers for hire in your location including Los Angeles, Boston, Richmond, Austin, Hudson Valley, Philadelphia, Chicago, OBX, Phoenix, and many more cities!