How To Celebrate Your Graduation Party!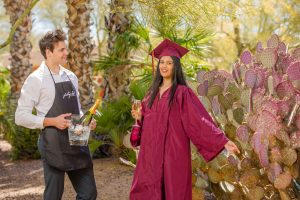 Graduation season is quickly approaching and it the perfect time to celebrate your loved ones as they reach such an amazing milestone! Party Host Helpers has some great tips to throw the party that your graduate deserves for all of their hard work and accomplishments! 
It is no secret that a great party requires great food, drinks, and decorations! Here are some of our favorite ideas and recipes that will set your graduation party apart from the rest!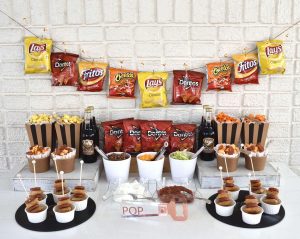 This walking taco bar is a simple way to present a delicious meal and allow guests to serve themselves! Fill containers with ground beef, cheese, lettuce, salsa, sour cream, and any other toppings that you love. You can also hang up some of the snack bags for extra décor! 
One Smart Cookie Bar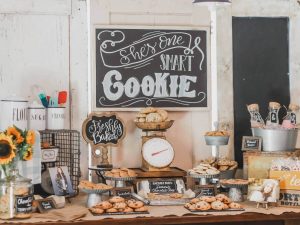 Looking for a cute décor idea that tastes delicious as well? This "One Smart Cookie" display tastes sweet and matches the graduation theme! Make your graduate's favorite cookie recipes and celebrate their accomplishments all at once!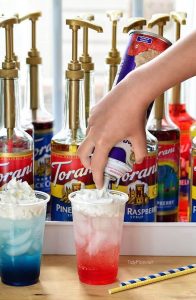 Do you want to take your drink station to the next level? This Italian Soda Bar is a sweet alternative and will be a memorable hit! Grab some fruity syrups, ice, carbonated water, and whipped cream to give your guests an awesome experience of creating their own fruity drink! 
DIY Memory Jar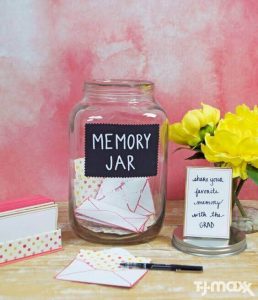 Graduation season, whether for high school or college, can be a time of reminiscing which creates a multitude of emotions. Give your grad a special gift from all of their loved ones that they can take with them on their future journey. Set up a memory jar with instructions, paper, and pens for your guests to write their favorite memory with the grad. This is a great way to make your graduate feel special as they start their next adventure! 
We hope that these graduation party tips help you plan a memorable gathering for you and your loved ones! 
One way to relieve any extra stress is by hiring Party Host Helpers! We have experienced staff to set up, serve, bartend, work coat check, and anything else you may need for your graduation party! For more graduation ideas, check out these blogs for great menu items, recipes, and other food ideas!
Party Host Helpers are located nationwide and we have staff in over 30 cities including Richmond, Philadelphia, Seattle, Boston, Boca Raton, Houston, Phoenix, Chicago, and Washington D.C. Your local Regional Director will make sure you get the right number of staff and the best people for the job. Contact us today!