Party Host Helpers Puts the Cool in Summer Cocktails
Looking to ice out the heat with a cool, refreshing summer cocktail? Look no further than
Party Host Helpers. They help put drinks in hand, whether it's by the pool, on the beach or around your dinner table.
Here's just a handful of the sizzling and satisfying drinks Party Host Helpers are serving on land and by the sea this summer:
Red Sangria is your first must-have summer cocktail. This fruity beverage of choice is bold and refreshing, delivering the perfect balance of dry and sweet. Not into red? Party Host Helpers can mix up white and rose recipes. Don't let the fruit go to waste! Enjoy this fruity wine with tapas, a delicious paella or even for "dessert" after a meal.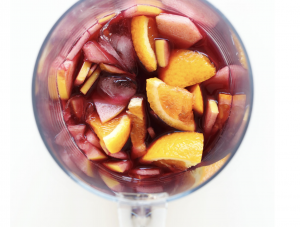 https://minimalistbaker.com/easy-traditional-red-sangria/
Looking for something dry and less fruity? A Gin Basil Smash is a hot new drink on everyone's lips this summer. This drink is not only perfect for a summer clambake but also for an afternoon lunch or intimate cocktail hour.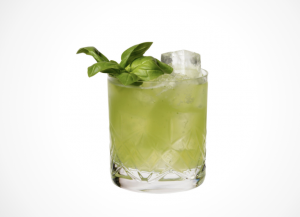 https://www.diffordsguide.com/cocktails/recipe/3282/gin-basil-smash
If watermelon makes your mouth water on a hot day, then a Watermelon Martini may be your go-to drink. This cocktail features this in-season melon, when it's at its most bountiful and desired, along with lime and vodka. Just cube it up and throw it in. Let the cocktail shaker do all the work.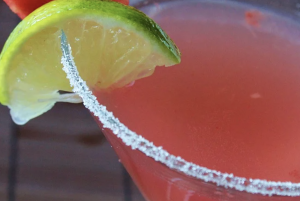 https://www.allrecipes.com/recipe/214802/watermelon-martini/
If those drinks didn't sound refreshing enough, what's more refreshing than a slushie (and not from 7-Eleven)? Frose (Frozen Rose) will elevate your summer events. It is a twist between a summery pink wine and a frozen treat. This drink is sweet perfection, perfect at all times of the day. You can even prepare frose the night before and let it sit overnight in the freezer for the perfect icy finish.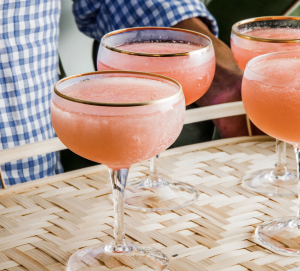 https://www.bonappetit.com/recipe/frose-frozen-rose-wine
Who doesn't love a margarita… so our final summer cocktail recommendation is a twist on the classic margarita. A Paloma Cocktail uses tequila mixed with grapefruit rather than lime. It's a sweet yet tart taste that will keep you hydrated and happy in the summer heat. Add a slice of grapefruit to garnish and ole!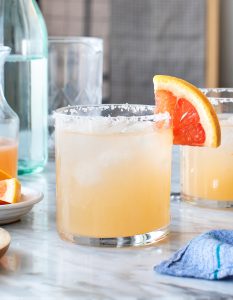 https://www.loveandlemons.com/paloma/
Now that your new signature drink list is complete for your next party, don't forget to hire a Party Host Helper to serve your guests (and you!). You can sit back and relax and let the party experts elevate your guest's summer experience.