5 Fall Party Ideas for Kids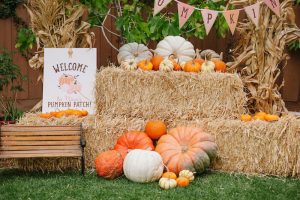 Photo from steelmate.com
As the weather is getting cooler and the leaves begin changing color on the trees, it's time to start planning a fun fall party your kids will love! Party Host Helpers is here to help you prepare for all your fall party needs. Here are 5 unique fall-themed ideas to include at your next party!
Caramel Apple Bar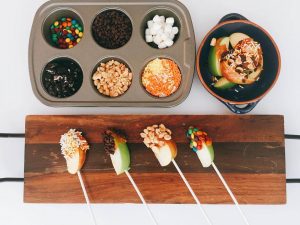 Photo from 30seconds.com
Create a caramel apple bar your kids are sure to love! Start by cutting up apples into slices and putting them on a stick. Then heat some caramel sauce and get dipping. Kids love getting to choose their toppings and you can easily organize them in cupcake tins. These toppings can consist of chocolate chips, mini marshmallows, nuts, candy, and more!  A Party Host Helper event server would be the perfect help for this caramel apple bar!
Pumpkin Decorating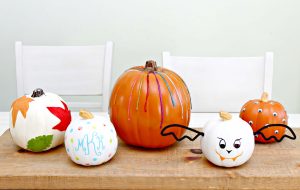 Photo from mom4real.com
Nothing says fall like pumpkins do! Gather your kids and decorate some pumpkins. The younger kids can have fun using paint and stickers  to decorate their pumpkins. For the older kids, with adult supervision, they can get creative and carve jack-o-lanterns. This is a perfect activity just in time for Halloween!
Bonfire Night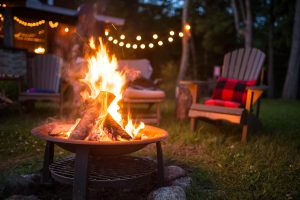 Photo from blog.cwf-fcf.org
Cool fall nights call for a bonfire! Grab your blankets and gather around the campfire. Kids can enjoy toasting their marshmallows over the bonfire with the help of an adult. You can still enjoy those smores even though summer is over!
Scavenger Hunt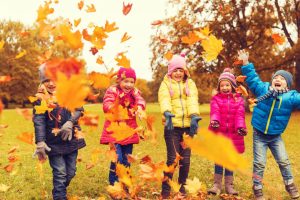 Photo from littleguidedetroit.com
Create a fall-themed scavenger hunt for your kids outside! Keep the kids busy by hiding clues in your yard, for them to search for different items of nature. When they have completed the scavenger hunt, reward their hard work with fall cookies and small prizes!
Outdoor Movie Night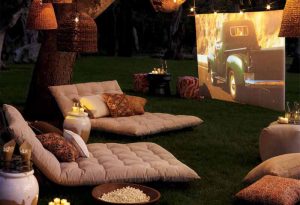 Photo from system pavers.com
Get outside and watch your favorite Halloween movie under the stars! Inflatable projectors are a great way to watch a movie in your backyard. Pop up some popcorn and cook up some hot chocolate to sip on. Our party helpers would be perfect to hire to set up for the outdoor movie night! Your kids can get comfortable in their pajamas and cozy up under blankets while they enjoy a fall movie!
These 5 fall party ideas are sure to wow your kids this autumn. With the stress of going back to school, it can be hard to think of unique activities for kids at your next fall party. Now that you're ready for your party, hire an event helper from Party Host Helpers so you can relax and enjoy the time you put into this amazing party!
Party Host Helpers is located in many different cities all across the United States. If you want any information on our party services or party staff, email us at parties@partyhosthelper.com or call us at (844)-30-PARTY.