Party Host Helpers Take on LoveShackFancy
Who doesn't love a whimsical, floral wonderland? LoveShackFancy's location in Palm Beach launched their collaboration with Superga and hosted their guests with some popsicles to keep cool in the Florida heat! We loved getting to be a part of their event and want to give you some insight on how we could help host one of your events in the future.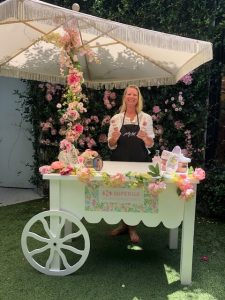 On the day of the event, our helper, Bonnie, attended in her Party Host Helper apron. With our event staff, the LoveShackFancy team was able to host the guests without having to worry about serving the guests. The stand was already dressed in florals, an umbrella, and, of course, the new shoes.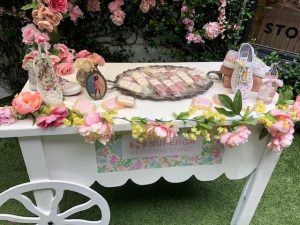 The treats perfectly suited the event and their new launch! With popsicles catching the attention of the guests, our host helper greeted the crowd and drew them in for a peek at shoes they could purchase inside the store behind her.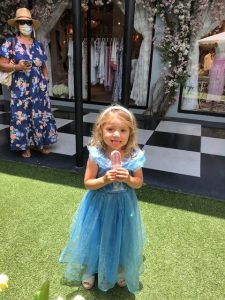 Even the smallest of guests enjoyed a refreshing popsicle! Assisting LoveShackFancy in promoting their new shoe collaboration was fun, on a hot Florida day.
We have the event staff and event bartenders for any type of party you want to host. Need catering staff? We have you covered. Whatever your party needs may be, contact Party Host Helpers. (844) 307-2789