One More Addition To Spice Up Your Party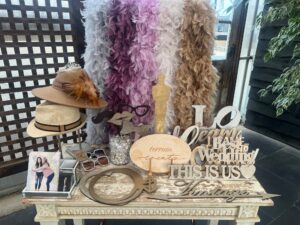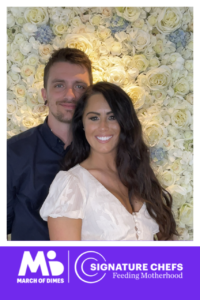 What makes a photo booth a great addition to an event?
"Of the past few years, with an increase in technology and a desire to share our lives with others across the social media platform guided us to our ultimate target. The increase at any type of social event makes having a Photo booth/selfie Station a great addition to any and all events that enables the guest to capture moments, post directly to Social Media, share with others and collaborate."

How does a photo booth enhance the guest experience?
"Having a selfie Station/Photo booth at your event will enhance your guest experience by allowing them to express themselves, capture photos with any guest they choose, and create a fun area to be very self expressive with friends, family, and colleagues."

 What kind of events are photo booths most popular at?
"They are the perfect addition for a wedding as your guests are in complete control, and can take as many photos as they would like with anyone…
They are basically self controlled and do not require an attendant for more modernized luck and aesthetically pleasing complement to your event."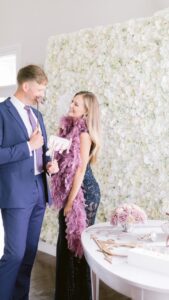 How do photo booths help capture memories at an event?
"Your client or guest is in complete control! They can create how many photos and with whom the photos are taken. Creating and capturing memories with those who you love is what makes the memories last forever. When the photographer goes home the booth takes over the party!"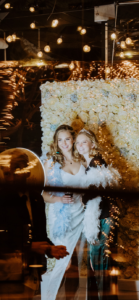 What kind of customization options do you offer for the photo booth experience?
"My team works closely with the Event Planner and coordinate together to make sure that every fine detail of our photo booths are aesthetically perfect for your event. They are customized for each specific event through my graphic design team where we build custom graphics for the photos, that are not offered anywhere else. We do custom laser cut Props engraving, making every fine detail aesthetically perfect."