How To Party Without the Booze with Gabby Monahan
Meet Gabby, founder of Evergreen Curated, an online marketplace for thoughtfully selected non-alcoholic beverages.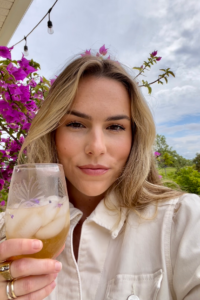 "I started Evergreen ultimately to help people drink less alcohol, become more conscious consumers, and to be more mindful about the things they're buying. We currently sell non-alcoholic beverages, but hope to expand into home products soon. We're extremely picky about ingredients and where products are made – something that is lacking in today's marketplaces & retailers. The drive for selling non-alcoholic beverages came about because as a non-drinker, and someone who's experienced addiction around me, I know how difficult it can be to go out with friends, be around family, go to events, or explain not drinking. There were no good alternatives to alcohol when I stopped drinking, but there are TONS of amazing options today. We're normalizing not drinking and making NA drinks more accessible. We're simply on a mission to help those who want to drink less (or not at all) do just that, and feel good about doing it."
With that being said, we got the opportunity to interview Gabby on ways to keep the party entertaining without the alcohol. Here is what she had to say!
How can serving nonalcoholic beverages make your event more inclusive for all guests?
Almost a quarter (24%) of the US population doesn't drink alcohol and 34% reported aiming to drink less in 2023 according to an NCSolutions survey. That's a huge chunk of the population! The younger generation is also reporting reducing their alcohol consumption. This means that bars, restaurants, and events are grossly underrepresenting the non-drinker market. As someone who hasn't had alcohol in years, it is SO refreshing to attend an event or go to a bar/restaurant that has a mocktail or non-alcoholic option on the menu – even if it's just one! It feels so good to be thought of and included. I recently attended a wedding with a designated mocktail on the menu, and it was very nice not to have to order a club soda or shirley temple.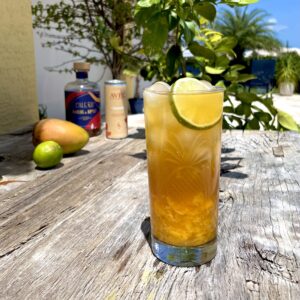 How can nonalcoholic beverages provide a safe choice for event participants of all ages?
Somebody at every event is either underage, the designated driver, has an interview the next morning, can't drink because of their medication, could be hungover from last night, or they just plain old don't drink. Non-alcoholic beverages make it easier for guests to make a safe (and fun) choice, instead of feeling the pressure of wanting to feel included. There are direct alcohol substitutes like de-alcoholized wine, NA gin, whiskey, rum, beer, amaro, aperol, you name it! Then there are the non-alc options that I like to call, "the ones that aren't trying to be anything." I think these options are great to provide for those under 21 because they aren't mimicking any sort of alcohol.  They're in a category of their own, so interesting and delicious. These are brands like Figlia (aperitifs), Ghia (aperitifs), Parch (adaptogen beverages), and eleve (sparkling adaptogen waters) who've created an entirely new type of drink that make not drinking interesting and fun. They're also some of my all-time favorites.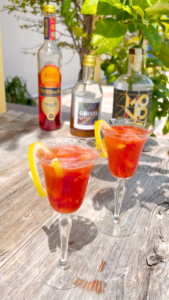 How can nonalcoholic beverages provide healthy alternatives for guests who do not want to consume alcohol?
Not drinking alcohol in and of itself is a healthy alternative. Alcohol affects every organ in the body, is a known carcinogen, weakens our immune system, hurts our heart, the list goes on. But, to put a few cherries on top, a lot of non-alcoholic options have considerably less calories than their alcoholic counterpart – take Monday spirits for example. Monday sells whiskey, gin, and mezcal. None of their products contain a single calorie. 2 oz of an 86 proof whiskey, which is the serving size in a typical cocktail, is around 140 calories, 146 in 2 oz of gin, 150 calories in 2 oz of mezcal. Another brand, AVEC, sells mixers with considerably less added sugar than your typical ginger beer, sparkling grapefruit juice, or tonic water. (Why does ginger beer need 18+ g added sugar anyway??) There are also a lot of brands creating what are called "functional" beverages which add adaptogens like turmeric, ginger, ashwagandha, holy basil, cordyceps, American ginseng, & more. These adaptogens support your body's natural functions to relieve stress and promote normal physiological functioning. Pretty cool right?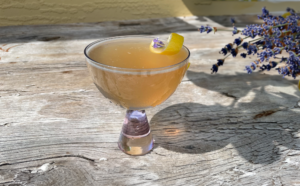 How can nonalcoholic beverages provide a memorable guest experience?
I remember every event or restaurant I've been to that has a non-alcoholic option. My brother got married earlier this year, and we brought a few non-alcoholic options, like whiskey, gin, and champagne. We gave it to the bartender upon arrival, and just having a bartender that treated it normally and didn't scoff or have any negative attitude around it, made all the difference. I remember the first restaurant I went to with mocktails on the menu, it was a few years ago when mocktails were less popular, at the Tommy Bahama restaurant in Jupiter, FL. I was so excited to see 4-5 non-alcoholic options that were unlike anything I'd ever seen before. Of course I had to try at least 2. Offering non-alcoholic drinks is always memorable – people in general love seeing options and trying new and different things.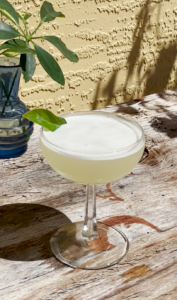 How can nonalcoholic beverages be used to create unique and delicious drinks that appeal to all guests?
The non-alcoholic recipe scene is so creative. I see people create the most delicious and interesting sounding drinks on Instagram every day – I save the majority of them because I want to recreate them! I think because there is no alcohol in the drink, companies, consumers, and creators have gotten much more inventive in finding ways to mimic alcohol, to create something truly delicious, and to just create a fun experience. For example, a few of the brands we stock use peppers like serrano or jalapeno to give you a familiar burn as you drink. I would have never thought to use hot peppers to create a similar alcohol feeling! Also, nobody is going to turn down a blueberry ginger mint mocktail, a pineapple basil paloma, or a lavender jasmine tea martini. The non-alcoholic market is pushing the boundaries of flavors: from everything simple to everything complex.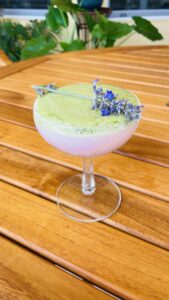 How can serving nonalcoholic beverages help reduce waste and increase sustainability at your event?
I can't necessarily speak to the environmental sustainability aspect since I'm not a manufacturer and frankly not educated enough on the subject, but what I can say is that serving non-alcoholic increases the sustainability of people. As a society, we cannot go on much longer with the norm of getting drunk on the weekends and at every social event. It's not good for our bodily health nor mental health long term. The wave of non-alcoholic beverages paves way for a new generation of conscious and mindful drinkers. Instead of being less aware and alert, you're fully conscious of what's going on because you're sober. You're also not drinking more than you need to. When people are drunk, they tend to keep drinking because they're unaware of their surroundings and their bodies which can lead to drinking more, poisoning one's body, hurting others, and other unfortunate circumstances. Not to mention, less drunk people = less mess: no beer cans and cups thrown on the ground and left all over the place.