New Year's Eve Party Ideas
New Year's Eve is definitely an underrated holiday- what could be better than good food, good company, and fireworks? We can all agree that 2020 hasn't been the best year and we all deserve to celebrate the coming of the next, and hopefully better, one. Party Host Helpers is here to help you with the best New Year's Eve Party Ideas, to keep you and your guests feeling comfortable in the current pandemic. Whether you need kitchen help, a party coordinator, a bartender, or all three, Party Host Helpers is here and ready to help in all aspects! This post will detail some ideas on how to keep the fun alive while staying home!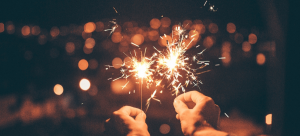 Themes
Everyone loves a party with a theme- dressing up is ageless! Having a theme is a perfect way to bring some creativity to the party. Making decisions is tough, but we have compiled some amazing New Year's Eve Party Ideas that will make your party memorable!
Champagne Party Theme: Gold Tinsel Photo Backdrop, Champagne Bottle Balloons, Champagne Cupcakes
Midnight Brunch Theme: Emoji Pancake Griddle, Mimosa Recipe, Food Coma and Friends Banner
Disco Dance Theme: Multicolored Disco Lights, Silver Tinsel Backdrop, Karaoke Machine
Appetizers
Food is necessary for our survival, so why not make it delicious and fun? We've tagged some amazing, simple recipes that will be sure to stun your guests and keep the party alive all night long!
Cheeseball Bites: Because who doesn't love cheese? This recipe can serve about 20 people and only takes an hour!
Cheesy Bacon Spinach Dip: Take a chip and dip! It's that simple. Pair this recipe with your favorite chips or veggies for the perfect appetizer!
Garlicky Shrimp Cocktail: Shrimp is the perfect small finger food that can be passed around all night! You can take the garlic off as well.
Music
Music is the universal language and our New Year's Eve Party Ideas come with a great playlist. Since live bands probably won't be a trend this year, we've compiled some great playlists that are sure to please any crowd!
Ultimate New Years Eve Playlist
Party Favors
Thank you's can be shown in many forms and in our opinion, gifts are the best! Party favors don't have to be expensive or flashy but can really make your guests feel welcomed and appreciated. Here are some ideas on what to give!
Desserts
Ending the night on a sweet note is important for any party- including yours! With these recipes in your arsenal, you'll be guaranteed smooth sailing all night!
From the east coast or west coast, we have many different locations nationwide for all of your New Year's Eve party planning. Contact us today on our website or at (844) 30-PARTY to celebrate your next big event!