Valentine's Day Cocktail Recipes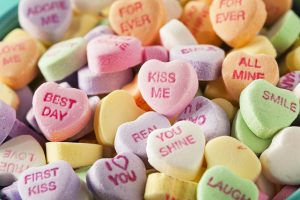 The holidays are not over yet! Party Host Helpers is counting down the days until they can celebrate Valentine's Day. To start the celebration, here are five beautiful cocktails that taste as good as they look. If you're hosting a party, hire a helper to make these yummy drinks too!
Here we have the Love Potion. Serve this drink to your loved one and they are guaranteed to fall in love all over again. Follow this recipe to see how to shake up this cocktail or Hire a Helper on Party Host Helper website and let them be a helping hand for a couples party. You will need:
1 oz simple syrup
 2 oz of gin
1 oz lemon juice
Half of one egg white (hopefully you have a drinking partner and can throw in a whole egg white for two drinks)
Cocktail shaker
1 oz of pomegranate juice
Ice
Small rose petals (optional, for garnish)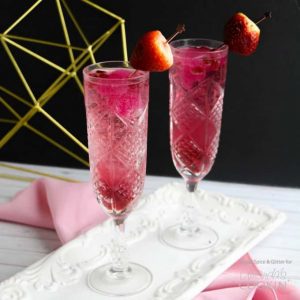 Next we have something special for you and your friends. Cupid's Arrow is a great drink to serve up at a cocktail party and it might just find someone a Valentine this year. Hire hourly helpers for a Valentine's party you and your friends will never forget. Here are the ingredients needed for Cupid's Arrow Cocktail Punch:
16 oz champagne
1/2 cup grapefruit juice
1/4 cup pomegranate seeds
6 oz vodka
6 oz water
Pink food dye
2 Strawberries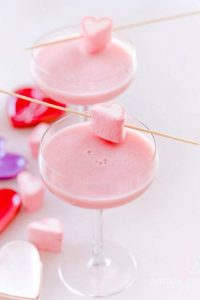 Another cocktail we have will help you escape from these cold winter months. The Raspberry Pina Colada Cocktail tastes delicious and is super fun to make. Here are the ingredients for this recipe:
1 1/2-ounces white rum
1-ounce gourmet raspberry syrup
1 50 ml RumChata
3 fresh raspberries
3 ounces pina colada cocktail mix
Want to drink this cocktail someplace warm? Party Host Helpers has locations all across the country including Palm Beach and San Diego! Party Host Helper has private bartenders for hire and would love to be a part of your Valentine's Day getaway with friends and loved ones.
Yet another fruity drink for the pink and red holiday is the Cranberry-Amaretto Kiss. Still single? No worries, we think this drink would be great for a gathering with all of your single ladies. Supply face masks, nail polish, and cucumbers to create the best at-home spa party. Do not forget the food! Have Party Host Helpers dish out your favorite catering party food so no one has to worry about cooking. Here are the ingredients for the Cranberry-Amaretto Kiss:
1 oz vodka
2 oz cranberry cocktail juice
1/2 oz amaretto
3/4 oz orange juice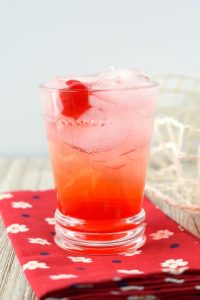 Lastly, Party Host Helpers presents the Love Bug Cocktail. You can garnish this drink with a maraschino cherry and cheers to a year full of love. If the kids or anyone under 21 wants a drink too, the Love Bug can be turned into a mocktail by skipping the vodka and adding a little bit more juice or soda! PHH has a home hired bartender that makes these types of special requests! We care about you and your guests. Love Bug ingredients include:
3 ounces white cranberry juice
2 ounces lemon lime soda
1 ounce vodka
1 ounce grenadine
Valentine's Day is right around the corner and party planning starts now with Party Host Helpers! Invite everyone for a fun cocktail party or even make it kid friendly! Either way, Party Host Helpers can take care of bar tending, serving food, and cleaning for any size event. ​​Regardless of your location, the Party Host Helpers are here to assist in 45 cities around the United States! Contact us at partyhosthelper.com or (844) 30-PARTY to help throw your next event.