Kids Summer Party Ideas
Are your kids celebrating a birthday this summer? If so, are you having a hard time finding party ideas that you and your kids will enjoy? Well, Party Host Helpers are here to help! Here are five unique, kid-friendly party ideas for you to use to make your kid's birthday special. 
Kids Camp Out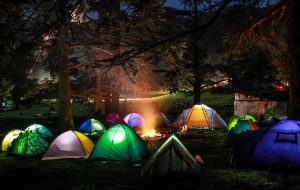 https://www.parents.com/fun/activities/outdoor/backyard-camping-ideas/
Have you been looking for a birthday idea that your kids will never forget? Look no further! With a kids camp out, your kids will feel comfortable and secure, being within walking distance of your home, while enjoying the outdoors! Help your kids create memories that will last a lifetime this birthday!
Luau Party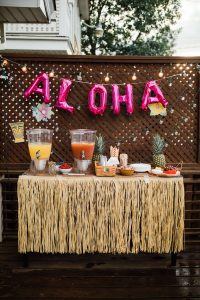 https://www.kidsplayandcreate.com/how-to-plan-the-best-kids-luau-party/
Enjoy this Hawaiian themed party idea as a great way for your kids to enjoy their birthday with palm trees, pineapples, coconuts and more!  It is a great way to eat, laugh, and bond over a memorable shared experience! 
Outdoor Movie Night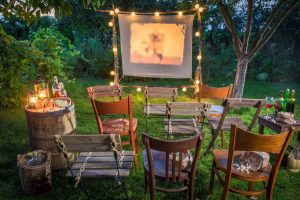 https://www.greenvelope.com/blog/outdoor-movie-night
Looking for a fun way to keep your kids outdoors on their special day? An outdoor movie night is a fun and warm way to get together with friends in a safe environment. This is a terrific way to celebrate a loved one's birthday with blankets and popcorn. It's a simple way to enjoy warm summer nights in the privacy of your own backyard, while keeping an eye on the little ones!
Pool Party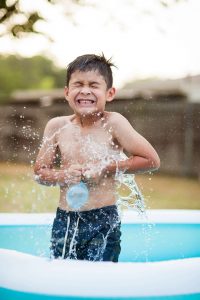 https://partyandbright.com/summer-pool-party-for-kids/
As hotter days approach, where is one place everyone wants to be? The water! Throw your kids an unforgettable pool party where kids can soak it up in the sun playing games, swimming and more! This is an easy way to keep the kids entertained in a supervised area, while the adults can relax by the pool-side!
Tie-dye Party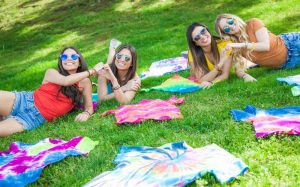 https://www.tiedyeyoursummer.com/how-to-throw-a-tie-dye-party
Have you ever hosted a tie-dye party? If not, what is the hold up??? Unlike other party themes that require massive amounts of decorations, tie dye is the center of attention which provides crafts and take-home gifts! This bright and interactive party is perfect for all kids!
These five summer party ideas are sure to wow your kids this summer. Now that school is out, and you and the kids are ready to soak it up in the sun, let Party Host Helpers take care of all of your hosting duties. Here for your catering, decorating and serving needs, Party Host Helpers is here to make your summer the best! Party Host Helpers is located in many different cities all across the United States. If you want any information on our party services or party staff, email us at parties@partyhosthelper.com or call us at (844)-30-PARTY.