Summer Mason Jar Recipes 
Being in the midst of summer, we can imagine your need to relax after a long day of responsibilities. These mason jar recipes are just a few ways to make meal prepping fun and easy, while keeping your fridge organized and aesthetic. Party Host Helpers is here to take stress off of your shoulders this summer with these five Mason Jar recipes.
Peanut Butter Overnight Oats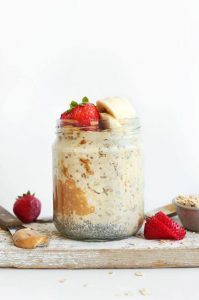 https://insanelygoodrecipes.com/mason-jar-recipes/
If you're short on time in the morning, make these peanut butter overnight oats early to ensure you have a delicious meal. With this protein filled meal, you will feel the satisfaction of eating dessert, while maintaining a balanced plate!
Yogurt Breakfast parfaits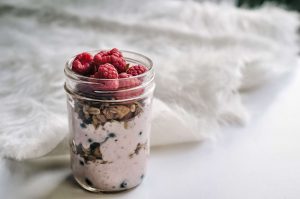 https://iowagirleats.com/make-ahead-fruit-yogurt-breakfast-parfaits/
Looking for something creamy, that is going to take away your craving for sweets? For a meal prepped, grab-and-go breakfast, enjoy this protein-rich Greek yogurt with sweet old fashioned oats, chia seeds, and a splash of milk, and top frozen fruit and berries in a mason jar!
Strawberry Shortcake in a Jar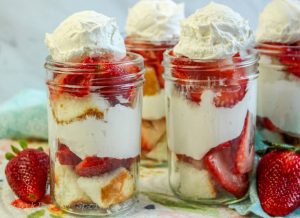 https://www.sparklestosprinkles.com/strawberry-shortcake-in-a-jar/
Looking for a nostalgic, little treat for you and your guests to enjoy the next time you host? Strawberry Shortcake in a Jar is a fun way to enjoy a dessert that we all love. Moreover, this recipe combines fresh strawberries, whipped topping, and angel food cake, making it the perfect last-minute dessert for any occasion!
Key Lime Pie Mason Jar Cheesecakes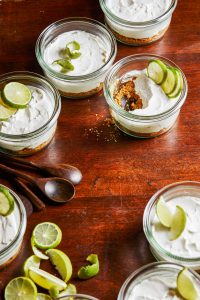 https://www.bhg.com/recipe/key-lime-mason-jar-cheesecakes/
These lovely individual desserts combine key lime pie and cheesecake. These flavor-filled treats are ideal for bringing to a picnic or outdoor gathering! As a result, you'll adore how simple this recipe is to prepare and will leave you and your guests wanting more!
Mediterranean Chickpea Salad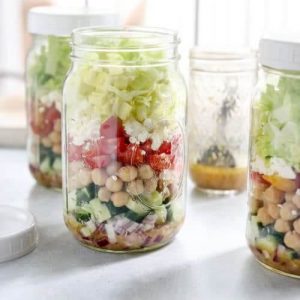 https://detoxinista.com/mediterranean-mason-jar-salads/
Have you been craving a delicious meal that will boost your mood? These Mediterranean Mason Jar Salads are a quick and easy dinner to prepare ahead of time. Nonetheless, Chickpeas give an excellent dose of plant-based protein to this salad, making it a great addition to your recipe list!
Summer is here! Let us take a load off of your shoulders by taking care of your hosting duties, including cooking! Let Party Host Helpers help you by contacting @partyhosthelper.com or calling at (844)-30-PARTY. Being available in all major cities, Party Host Helpers are here to help you prepare food and decorations, serve your guests, and clean up after the party! All in all, We are here to cater to your needs!