Best Drinks to Serve at a Bridal Shower
As we get to the middle of winter and begin to see spring down the line, bridal showers are definitely a thing on peoples' minds! It's a time for everyone to come together and be happy, so of course, you want to serve the best food and drinks. Today, I am going to be giving out some suggestions for the best drinks to serve at a bridal shower! For your next wedding or bridal shower, Party Host Helpers is here and ready to help in all aspects. Now here are my 5 favorite suggestions!
BlueBerry and Thyme Sparkler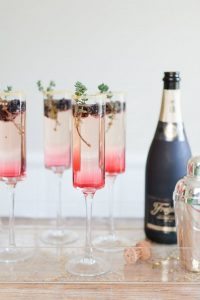 Photo by https://www.brit.co/champagne-cocktails-bridal-shower/
This drink looks as elegant and professional as it tastes! This drink would make any bridal shower feel like a queen or king. The contrast in color also adds a beautiful touch to any table. The champagne and the blueberry make for a wonderful combination that any taste bud would enjoy. Be sure to prepare this drink for your next bridal shower!
Bridal Shower Punch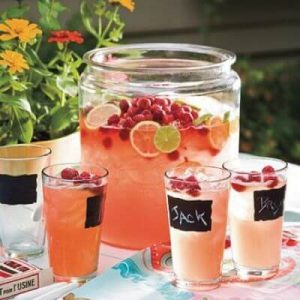 Photo by: https://www.one-stop-party-ideas.com/Bridal-Shower-Punch.html
Fruity, fun, and fabulous!! This is a must-have for any bridal shower to show off to your friends! Fruit and punch are the perfect combinations no matter what the season is. Watermelon, pineapple, peaches, and raspberries are my favorite go-to for this drink. 
The Blushing Bride Cocktail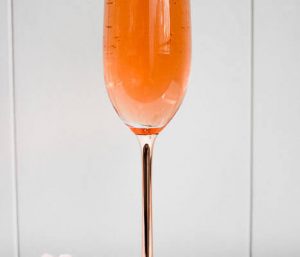 Photo by: https://www.dashofjazz.com/blushing-bride-cocktail/
 This drink is a simple, yet quaint version of rose. All you need is some elderflower liquor, some sparkling rose, and a tad of grenadine. The grenadine gives the rose a beautiful blush, but make sure to not add too much! This drink can also be made quickly, so do not worry about a lot of prep time.
Pineapple Pink Lemonade Soda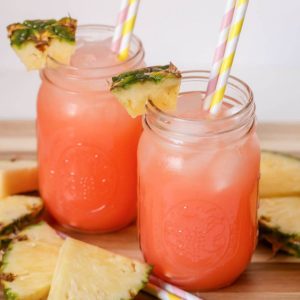 Photo by: https://lilluna.com/pineapple-pink-lemonade-soda/
If you by chance have any younger guests coming to your bridal shower, this drink is perfect! All you need is Pink Lemonade Dry Mix, Sprite, and Pineapple Juice. With a garnished piece of pineapple and some colorful straws, this drink is for sure going to be a fan favorite.
Banana Brunch Punch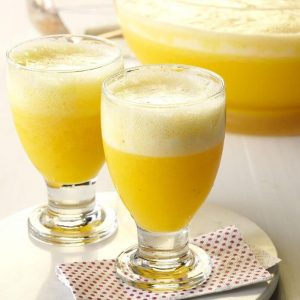 Photo by: https://www.tasteofhome.com/recipes/banana-brunch-punch/
If you are looking for another tropical drink, then I have one final suggestion for you! This Banana Brunch Punch is sure to leave every guest asking for seconds. With pineapple juice and lemon-lime soda, there couldn't be a more interesting combination. This drink is definitely for someone who has a sweet tooth.
Now that you have several ideas for the perfect drink, don't forget to hire Party Host Helpers to help you with your next wedding! On your special day, you deserve to take a step back and watch everything come together. We have event staff all over the nation including New York City, Pittsburgh, San Francisco, Dallas, Austin, Los Angeles, and more! For more information on our party servers and private bartenders, email us at parties@partyhosthelper.com or call us at (844) 30-PARTY.