How to Make The Perfect Charcuterie Board
There is no question that charcuterie boards are in right now and have no plan on going out of style anytime soon. Not only are they trendy but they are also extremely versatile, you can use them for almost any occasion as a gift or appetizer! That being said, let's make the perfect charcuterie board!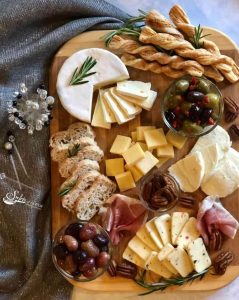 First you want to start with a super cute wooden board to put everything on. Pick your size depending on the size of the crown intend on feeding. You can get creative with the shape and color you chose. If your party has a theme, get a board that goes with it! Go to a local store or Etsy to find a cute board if you do not have one at home or just go in your pantry and use what you have, it's all up to you.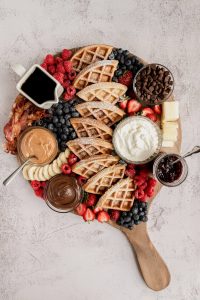 The next thing you want to do (the fun part) is pick out everything you want to serve! Traditionally charcuterie boards are filled with different types of cheese, crackers, grapes, and meats. You can never go wrong with meats and cheeses but you do not only have to do that. If you are hosting a younger crowd you could fill your charcuterie board with different kinds of dessert such as chocolate covered strawberries and pretzels. Your charcuterie board is your oyster, get as creative as you want with it!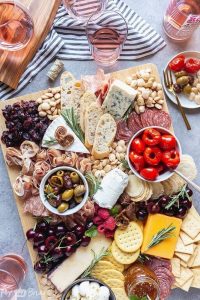 After you have your board and your food, it is arrangement time. Don't have time to arrange your board or simply just don't want to? Let a Party Host Helper do it for you! Our staff can take all of your charcuterie stress off your hands so you can focus on other tasks. There is truly no correct rhyme or reason to arranging your charcuterie board. Make it as pretty or as messy as you like, it's yours! Charcuterie boards are simply another fun way to serve your food. You can try to make a certain shape with your charcuterie or just stick to little piles on your board. You can add cute bowls and spreaders to your charcuterie to make certain foods easier to pick up.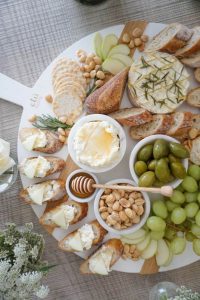 Make a charcuterie board for your next book club meeting, birthday party, or for a wine night with your girls! That is the beauty in these boards, you can make one for almost anything. They can be as simple or as complex as you would like them to be.
We understand that hosting can be stressful and you can feel like you have no time in the world. Party Host Helper offers a variety of services, such as servers and bartenders, that can take the stress away and create a seamless atmosphere for your event! Call (844) 30-PARTY or click today to find out how we can help you with your next event.