Host the Best Football Gathering 
Whether you are hosting Thursday night or Sunday night, use these great tips and tricks to have the best football gathering this season. Here at Party Host Helpers we want to keep your life stress free, and we know hosting can be stressful. Call or go on our website today to see how we can help make your next party seamless and stress free!
Face Stickers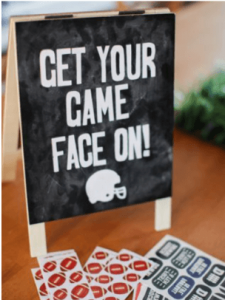 What better time to have friends and family over than football season? Everyone loves supporting their favorite team but not everyone has merch for their team. That's okay! Provide cute face stickers or face paint so that everyone can be festive and supportive during the game. Face stickers are also a great accessory for pictures!
Game Day Cocktails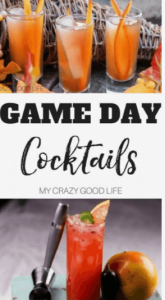 Make a signature cocktail! There is no doubt that football and drinking go hand in hand. Spice up your regular drinks and make a cocktail for your football team. There are numerous recipes online for recipes for football teams or you can create your own! When in doubt though, you can always just add a little bit of food coloring to your favorite cocktail and call it a day. 
Bingo Boards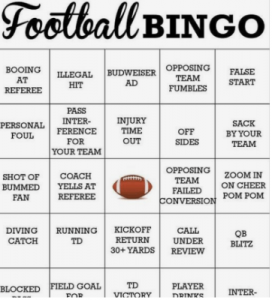 We all know that men have no problem paying attention to football (sometimes they pay too much attention) so here is a way to get your ladies, or those rare gentlemen, to be engaged in the game too. Playing interactive games such as bingo is a great way to get everyone watching the game while having a good time. You can find free online boards here! If you would like you can also add a drinking aspect and everytime you mark something off your bingo board you drink! You can get super creative with these boards and add prizes to make your guests more inclined to participate. 
Creative Desserts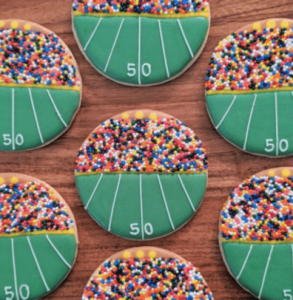 It's not a party if you do not have dessert! These sugar cookies are super easy to make and turn out so adorable. Get the recipe here! You could also add your team colors or if you are really creative you could add details like players or their jerseys/helmets. This is also a fun way to keep your kids entertained while you and your friends watch the game.
Football season is a crazy time for many people. School is in full swing and the holidays are coming up (it's never too early to call us for the holidays), you have bigger fish to fry than a football gathering. Let Party Host Helpers do the dirty work for you! Find us all across the country helping you set up, clean up, serve, and tend to all of your party needs while you sit back and enjoy your company. Call us today (844) 30-PARTY to find out how we can get started helping you or email us parties@partyhosthelpers.com!