Fun Ways to Entertain Your Guests When Hosting a Baby Shower
Hosting a baby shower? Party Host Helpers are here to give you some fun, innovative ways to spice up your party and keep your guests entertained. Never feel unattended to with your helpers on the premise!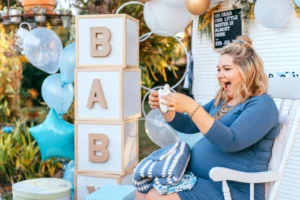 Spice up your baby shower with some mocktail and nonalcoholic drinks with the gender of your baby. Call them Baby Drops instead of Lemon Drops and Mom-osas instead of Mimosas! This will ensure your guests are not having too much fun, but also having the appropriate amount!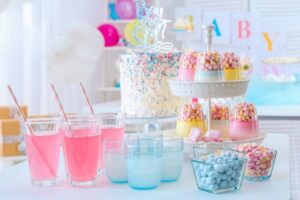 Have a few games ready for the guests. Dad jokes, diaper relays, name that nursery rhyme are all creative and family-friendly games to keep the guests laughing and entertained.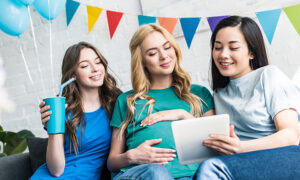 Providing several baby themed foods and desserts will have you and your guests full and excited for this precious baby to come home! Some of our most favorite options are baby back ribs, pigs in a blanket, a healthy fruit and veggie tray, and baby blue/ pink cookies and cupcakes.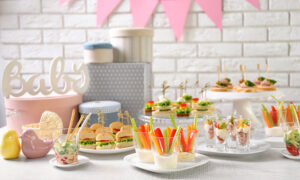 Stuck with nothing to do? No worries because incorporating a craft station for the little ones and even the adults is always a great go-to to break the ice and an amazing way to make memories with your guests!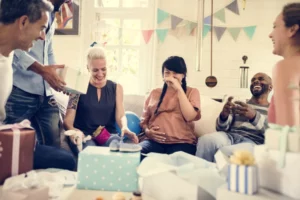 We have some suggestions to help you make memories and create a lively ambiance during your baby shower gathering. By incorporating a touch of creativity, you can organize an enchanting celebration for your guests. Rest assured, we are available to offer assistance and support throughout. Allow us to provide you with an extra set of hands, enabling you to fully enjoy your event. Whether it's food service or plate clearing, we'll ensure that every guest feels well attended to. Secure a helper now to enhance your overall experience!