Fun and Easy Valentine's Day Date Ideas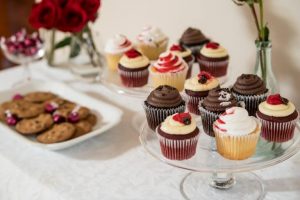 The new year is in full swing, which means the season of love is right around the corner! Though Valentine's Day might look a little different this year, Party Host Helpers can help you make the day special. With these four fun and easy date ideas, you and your sweetheart will be sure to keep your celebration of love alive – even during a pandemic!
#1 Go on a Bike Ride and have a Picnic
While going out and celebrating may not be possible this holiday, you can still make Valentine's Day fun by taking a bike ride and finding a scenic place for a picnic. Pack up your favorite lunch, some refreshing drinks, and a blanket to get this date started. Enjoying the outdoors is a perfect way to spend quality time this Valentine's Day.
#2 Have a Rom-Com Movie Marathon
A great way to celebrate your love is to hunker down and put on your favorite romantic comedies. Throw on some pajamas, make some popcorn, and let your TV do the rest. Your movie list could include Valentine's Day, The Notebook, Crazy, Stupid, Love, and anything that celebrates romance.
#3 Get Dressed Up and Hire a Private Bartender
There's no reason why you and your valentine can't dress up and make the most out of your day at home. To add some extra romance, you can hire a cocktail maker from Party Host Helpers services. The two of you can enjoy each other's company while we provide you with festive drinks. Having a private bartender during dinner will make you feel like you're at the nicest restaurant in town!
#4 Make Chocolate Fondue
Nothing says love like chocolate covered strawberries! With this simple and delicious treat, you'll be wishing Valentine's Day were every day. Fondue pots can be very inexpensive online and perfect to bring out for any special occasion. All you'll need is chocolate and your favorite dunk-able treats. Anything like fruit, cheese, breads, and cookies will work. You can even hire a party helper to do the work for you. Relax and let us bring the fondue to you!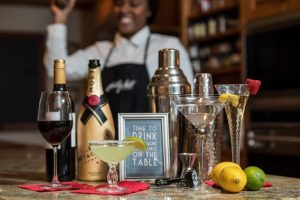 Now that you have some fun and easy Valentine's Day date ideas, start by hiring our party staff to cater your needs. Sit back and enjoy the day with your valentine and let Party Host Helpers do the rest!