Chicago Party Host Helper Experience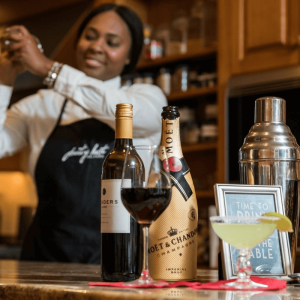 I first learned to bartend when I was in college as a side job to get me through school. My gals and I attended this extensive bartending school in Chicago for fun and I really enjoyed it. It was definitely an interesting and memorable experience – especially on big weekends at Northwestern. After I graduated, I worked for several years as a school administrator.
Now that I am retired and my kids are grown, I started bartending again! Party Host Helpers is the perfect gig for me – hosts hire us as private bartenders for all kinds of events and I absolutely love helping my clients. My favorite part is that I get to sit in on some of these great memories people are creating.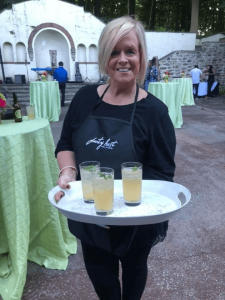 Since my retirement, I relocated to Evanston, Illinois which is a suburb of Chicago. I have had the opportunity to work small intimate events like bridal showers, graduation parties, and a Labor Day brunch recently. Last weekend, I worked a 50th birthday party and it was such a beautiful site to see. The host hired us to help with the party set up using decorations and equipment she rented from a rental company.
The theme was city life – all the guests were dressed ever so elegant. When caterers arrived, the servers prepared platters and waited on the guest. My co-Party Host Helper bartender and I had fun mixing drinks for everyone and talking throughout the night. We made cosmos all night – they were a huge hit!
I love working for Party Host Helpers because it feels like family. I love making the events flow easy for the hosts. With the flexible schedule and safety guidelines in place, being an event bartender for Party Host Helpers is the best experience I could ask for going into my retirement. My girlfriends ask me about the parties I work all the time! They have some plans in mind and they are definitely going to hire Party Host Helpers to help work the event.
Party Host Helpers is in 50+ major cities across the United States! To learn more about our services or to book your own Helper, contact us!
Email parties@partyhosthelper.com  or call us at (844) 30-PARTY!