Cozy Christmas Cocktails
You know the drill, Christmas time calls for Christmas cocktails! Christmas time may be the craziest time of the year and here at Party Host Helpers we want to help you so you can enjoy your time off with your family. Hire our staff to help you with all of your Christmas party needs. Find us in any location across the country!
Sugar Cookie Martini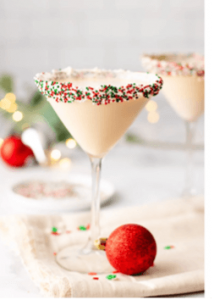 This cocktail has been trending all over TikTok. It is so delicious and so fun to make! You can make these cocktails extra festive by rimming the glass with icing and coating it in Christmas sprinkles. Find the recipe here!
Jack Frost Cocktail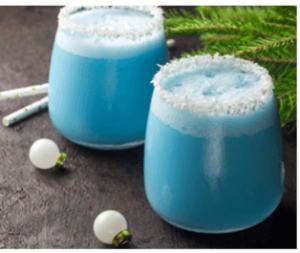 With the temperatures getting cold, snow is soon to be on the way. Celebrate with this jack frost cocktail! This cocktail is light and fruity and is sure to be a crowd pleaser at your next holiday party.
Spiked Hot Chocolate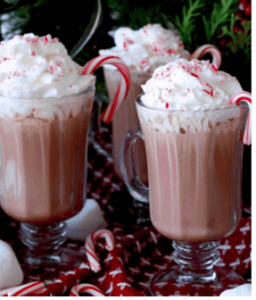 Speaking of the cold, warm up with some spiced hot chocolate this winter! There are so many ways you can make spiked hot chocolate. Spice it up with some candy canes or flavored syrups. Another fun way to present this at your party is to make a hot chocolate bar with different toppings so your guests can make their drink however sweet they desire!
Santa's Hat Martini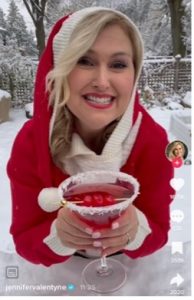 This is another TikTok trending cocktail that we have been dying to try! It is so cute and makes such a statement on the table. This cranberry cocktail will keep your party guests feeling fun and flirty all night! Check it out here.
Mistletoe Margarita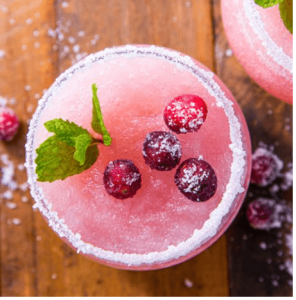 Don't have anyone to kiss this Christmas? No need to worry, kiss this mistletoe margarita! This cocktail is a fun twist of your regular margarita, but it's made with cranberry juice and lime. Delicious and festive, say no more!
These fun Christmas cocktails will be sure to make all of your guests have a memorable night at your next party. We want you to take part in this fun as well! Let Party Host Helpers take care of all your Christmas party needs this season so you can sit back and relax.
Find us in a city near you this holiday season! Whether you need bartenders, servers, or general help, call (844)-30-PARTY or click on us today!