Children's Spring Themed Birthday Party Ideas
Spring is upon us and is one of the best seasons to throw birthday parties for your children. Enjoy the sunshine and blooming flowers while hosting your party at a park, in your backyard, or any of your favorite locations. Create wonderful memories with your loved ones and let your children have a blast at their next birthday bash! Here are five great ideas Party Host Helpers believe you will love for children's birthday parties in the spring.
Ladybug Themed Party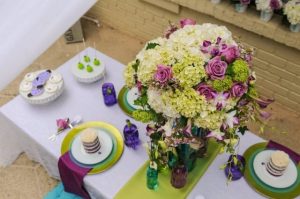 Picture from: https://www.momtastic.com/home/entertaining/417293-five-fun-spring-birthday-party-themes-for-kids/
There's nothing better than ladybugs and beautiful bouquets. This gender-neutral party theme is great for those who want an array of colors that could work for boys or girls. Adding in a DIY plant station could go beautifully with the springtime. Not to mention these flowers can be used as unique party favors to your guests!
Fairy Themed Party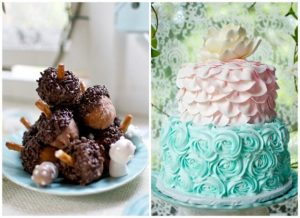 Picture from: https://www.momtastic.com/home/entertaining/417293-five-fun-spring-birthday-party-themes-for-kids/
A fairytale themed party is a must for anyone looking to have butterflies and fairies incorporated into their birthday. This theme could work beautifully in the outdoors like your backyard or even in a park. As flowers bloom and the sun begins to shine, this theme would work perfectly in the springtime.
Bugged Out Themed Party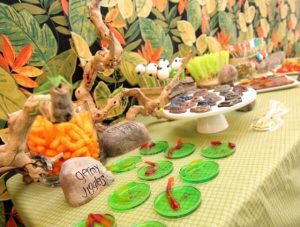 Picture from: https://redtri.com/spring-birthday-party-ideas-and-themes/slide/7
There are so many creative ideas you can incorporate into this "buggedout" themed party. If your child is into insects, creatures, and creepy crawlers we have you covered. Don't forget the gummy worms, oreo spiders, and grape caterpillars to make this birthday party perfect!
Barnyard Animal Themed Party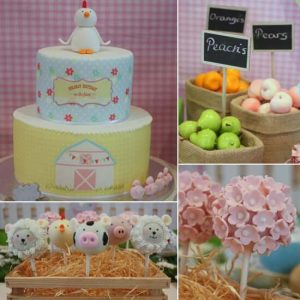 Picture from: https://www.popsugar.com/family/photo-gallery/34204008/image/34204306/Sweet-Barnyard-Birthday-Party
Do your children love to play with farm animals? This barnyard animal themed party works perfectly for boys or girls. Not to mention, you could have the party at a zoo or petting farm. Either way, we know your children would have a blast and it works perfectly for the springtime ahead!
Campfire Themed Party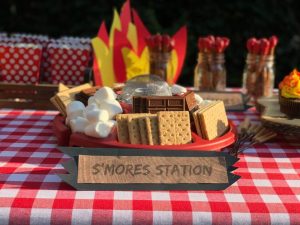 Picture from: https://www.prepandshine.com/lifestyle/how-to-prep-the-ultimate-backyard-camping-party/
One of the best parts of the springtime is going camping on a lake and making homemade smores. If you and your children love the woods, this campfire themed birthday party is a perfect idea. The "lake water" iced tea, smores station, and campfire frosted cupcakes will be some of the best hits at this birthday party.
We hope these five birthday ideas helped you brainstorm a wonderful party for your children. Spring is the perfect time to throw a birthday party so don't forget to hire Party Host Helpers to get your bash started. Enjoy spending quality time with your kids and watching them grow as we assist with the rest.
Our event staff is located all over the nation from the east to west coast. Our locations include New York City, Boston, Philadelphia, Los Angeles, Dallas, Denver, San Francisco, and many more. If you would like more information on our party servers and private bartenders, email us today at parties@partyhosthelper.com or call us at (844) 30- PARTY. We are sure to help you throw the best party yet!