Summer Wedding Inspiration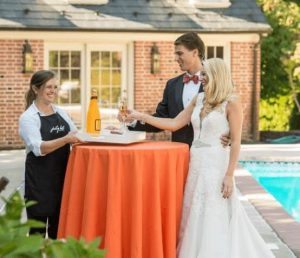 Summer is the perfect time for sunny beaches, warm adventures, and of course, weddings! Party Host Helpers loves summer weddings and wants to share some tips and inspiration for your big day! 
Beat the Heat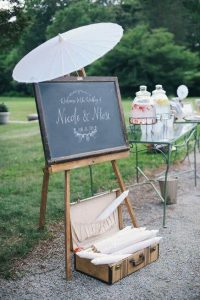 It is no surprise that summer can bring some intense heat and sunshine! If you are having an outdoor wedding ceremony or reception, give your guests some shade and comfort by offering umbrellas and cold beverages as they enter. The umbrellas can also protect your guests from a summer shower! This will help keep your guests happy, cool, and hydrated! 
Keep the Bugs Away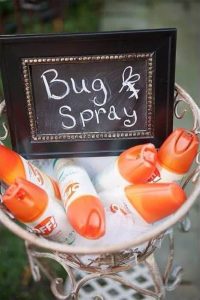 Another inevitable aspect of summer is the bugs! Have a cute basket of bug spray at your wedding for guests to use so that they do not have to deal with the annoyance of mosquitos all night! You can also add some in your bathroom baskets! 
Beat the Crowds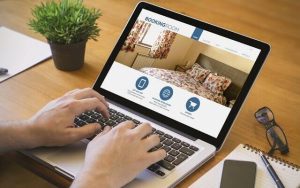 Summer travel, especially during holiday weekends, can book up hotels very quickly! It is important that you book your hotel room blocks well in advance so that tourists and other travelers do not get to the rooms before your wedding guests do! Booking in advance will relieve a lot of stress and anxiety while checking a task off of your wedding to-do list!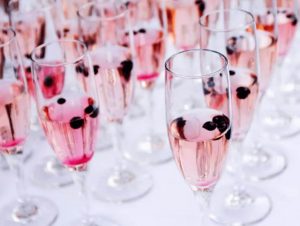 A summer wedding requires a delicious signature cocktail! The link above features some sweet and festive recipes for the summer season! A few favorites include the "Berry Happy Together" sangria recipe and "The Blushing Bride" champagne cocktail.
Hire Party Host Helpers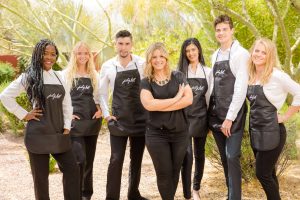 We hope that these summer wedding tips help you plan a memorable gathering for you and your loved ones! 
One way to relieve any extra stress is by hiring Party Host Helpers! We have experienced staff to set up, serve, bartend, and anything else you may need for your wedding!  
We are located nationwide and have staff in over 30 cities including Richmond, Philadelphia, Seattle, Boston, Boca Raton, Houston, Phoenix, Chicago, and Washington D.C. Your local Regional Director will make sure you get the right number of staff and the best people for the job. Contact us today! 
Party Host Helpers was started by Event Planner extraordinaire Renee Patrone Rhinehart, who has an established wedding and event planning business, Events by Renee, in Philadelphia, PA.