Summer BBQ Ideas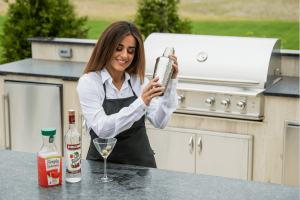 Summer is coming and we're anticipating a high number of summer barbeques! As a hospitality staffing agency, Party Host Helpers can provide event bartenders and wait staff for hire for your pool party, backyard BBQ, or any other event. Leave the tough work to our party staff so you can enjoy time with friends and family.
This week, we're sharing some tasty recipes from across the nation that are a must-try for the next time you light up the grill!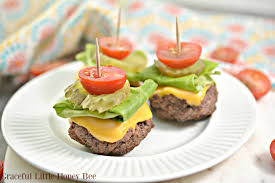 Low-carb but high flavor, these Bunless Burger Bites are a hit at any BBQ. Top them with classic burger toppings or add your favorite twist. Watch the video to see how Party Host Helpers CEO, Renee Patrone Rhinehart, makes them!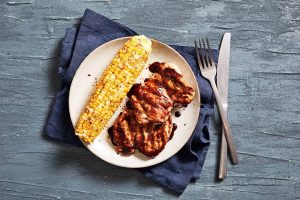 The Seattle Times shared this great recipe and it is absolutely delicious on anything, especially chicken! The blueberries are a unique twist but give the sauce a natural sweetness you'll crave.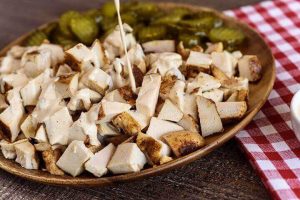 We know BBQ is all about the sauce, so we couldn't help but share this one from the Hamilton Beach Blog. Once you try it, we think you'll agree, the south knows how to barbecue!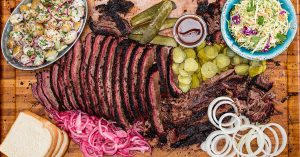 We wouldn't be able to write a proper BBQ blog without including recipes from Texas! The blog Beef Loving Texans has several recipes, but the brisket is our favorite!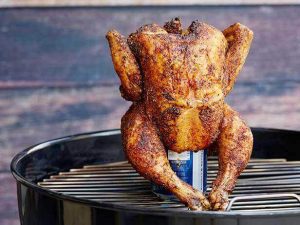 The Denver Post shared some grilling recipes we love, especially this Beer Can Chicken recipe. A classic that will "wow"!
Looking for more BBQ tips? The Chicago Good Life has some fabulous ideas to ensure you don't miss a thing! Check out the blog here.
If you're looking to hire event staff, please reach out today to connect with your local Regional Director. Our Regional Directors will match you with the best event staff for your event. We can help cook, set up, clean, and everything in between.
Party Host Helpers is conveniently located in over 35 cities nationwide including Boston, Austin, Seattle, Portland, Philadelphia, Richmond, San Diego, Hudson Valley, Chicago, Phoenix, Virginia Beach, Charlotte and beyond. Let us connect you with the best event personnel for your next party!