St. Paddy's Drink Ideas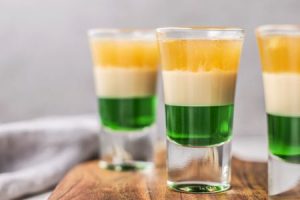 Party Host Helpers is feeling the luck of the Irish! We are so excited to help host your St. Paddy's Day parties. In order to prepare for the festivities, we have five St. Paddy's Drink Ideas for you. We hope you enjoy these delicious green cocktails and hope you give us a call to help with any bar-tending needs for St. Paddy's Day!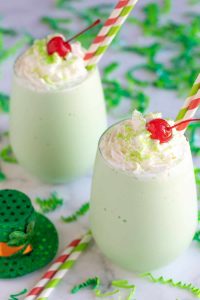 To start off sweet, we have the Boozy Shamrock Shake. This classic McDonald's shake has a little twist with vodka and peppermint schnapps. Make sure to add green food coloring to really give it that festive look! If you are planning a party with kids around, Party Host Helpers can whip up a separate batch with no alcohol added! This drink is delicious no matter what. Spice it up even more by adding green sprinkles and cool straws.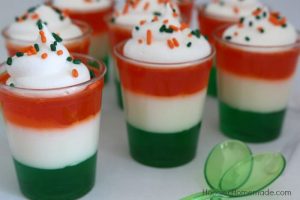 Next, we have Irish Jello Shots. These jello shots really show Irish pride with the three layers of green, white and orange. The bottom layer is lime jello, the middle layer contains sweetened condensed milk and unflavored gelatin, and the top layer is orange jello! This recipe fills 32-36 jello shot glasses.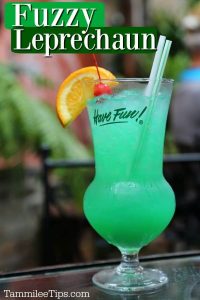 Another drink that celebrates the luck of the Irish is the Fuzzy Leprechaun Cocktail. This yummy cocktail has delicious fruity tastes of orange, pineapple, and peach. Adding Blue Curacao mixes well to give it the green Leprechaun appearance. Party Host Helpers has many services available to help prepare, run, and clean your party! Our professional servers and bartenders cannot wait to make your St. Paddy's Day is fun and memorable.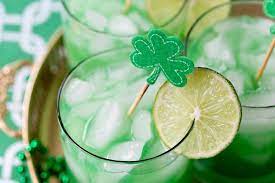 In this paragraph, we introduce the Shamrock Sour! This drink is a green twist on the classic Whiskey Sour and is a super simple beverage to make for the Irish occasion. This drink has blends of lime, lemon, and your favorite Irish Whiskey of choice. Decorate the drink as you wish, but we suggest adding a touch of green food coloring and placing a cute shamrock stirrer in the drink!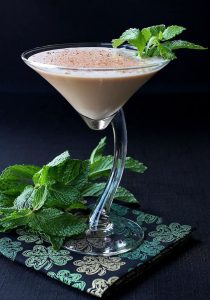 Lastly, Party Host Helpers wants you to try the Baileys Martini. This is a great nighttime  or dessert cocktail for after a long day of St. Patrick's Day shenanigans. This chocolatey martini calls for caramel vodka, chocolate vodka, and Bailey's Irish Cream. The perfect garnishes include cocoa powder and mint leaves. If you decide to prepare some drinks ahead of time, this martini is best chilled!
If you throw a party, we hope you and your guests try these delicious St. Paddy's drink ideas! Party Host Helpers is ready to be a part of your Irish celebrations and make the hosting experience enjoyable for you. Party Host Helpers can prepare food and decorations, serve your guests throughout the party, and then clean up the aftermath! Need catering staff? We also have you covered. Whatever your St. Patrick's Day needs may be, contact us at Party Host Helpers or call (844) 30-PARTY.