Perfect Fall Dinner Party

Just like that August is quickly coming to an end. Which means it is time to prepare for the fall! Nothing is better than when the leaves change, and the weather becomes slightly cooler. It also makes for the perfect party environment. Consider reaching out to  Party Host Helpers to assist in throwing your perfect fall fest.
In the meantime, here are some tips to make your dinner party the best in town. With these perfect fall recipes, your event will not fail!
Our bartending services are ready to help prepare the best fall cocktails to serve at any event.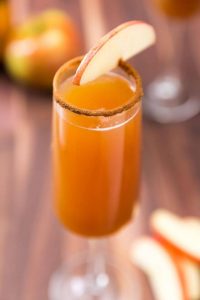 https://www.townandcountrymag.com/leisure/drinks/g1547/fall-cocktails/
We love this recipe from Town and Country Magazine.
An Apple Cider Mimosa is a great option for a fall drink that balances fizz and flavor. All it takes is a bottle of champagne, cup of apple cider, 2 tablespoons of sugar and a tablespoon of grown sugar. Simply combine sugar and cinnamon in a separate container. First dip the flutes in water, then the mixture to coat the rime. Next add champagne and apple cider to the glass.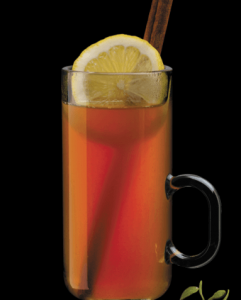 https://www.townandcountrymag.com/leisure/drinks/g1547/fall-cocktails/
The Kentucky Mulled Cider from Town and Country Mag is a warm cocktail that is perfect for those cooler evenings. It includes 1.25 ounce of Maker's Mark Bourbon added to a mug and topped with hot apple cider. A dash of allspice is added to the top of the cocktail. A lemon slice and cinnamon stick are optional for garnish.
To pair with these cocktail options are easy food recipes. Our event helpers are available to help any party run smoothly. They will be there to serve you and your guests!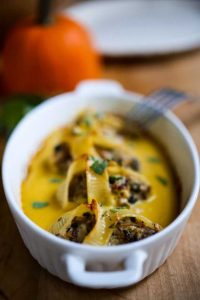 https://www.feastingathome.com/stuffed-shells-with-pumpkin-parmesan-sauce/
Stuffed Shells with Pumpkin Sauce is a unique twist on comfort food. This dish includes several steps of preparation, but the result will be worth it. The pumpkin flavor mixed with cheese and sausage will impress every guest. If this flavorful dish piques your interest, click here for the full recipe. Thanks to Feasting at Home for featuring this!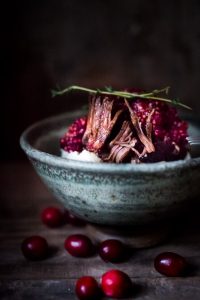 https://www.feastingathome.com/cranberry-pot-roast/
A simpler option is a Cranberry Pot Roast. Equally flavorful, however includes fewer steps in preparation. Ultimately this is a one dish meal that you put in the oven and the magic begins. Plan for the 3 hours cook time to produce tender and flavor infused roast. Serve it with your choice of mashed or sweet potatoes. Here is the full recipe.
These are just a few recipes to help create the perfect environment for any fall gathering. Consider hiring servers to allow the party to flow smoothly. Our party staff is prepared to make it a memorable event for you and your guests. Simply contact us at partyhosthelper.com or (844) 30-PARTY for your fall fest. We are excited for the next season and hope you are too!