Atlanta Party Host Helpers Experience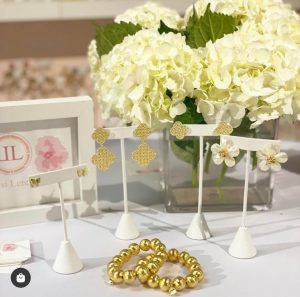 Photo courtesy @lisilerch Instagram
We have officially made our mark in Atlanta! Atlanta, Georgia is a wonderful city with lots of opportunities. It is an up-and-coming city that contains history, art, and an incredible environment. Party Host Helpers is excited to provide excellent hospitality services to Atlanta residents.
Party Host Helpers -Atlanta helped a jewelry company, Lisi Lerch, throw an incredible influencer event. The gathering took place at America's Mart. This is near the art hub area of Atlanta. It is a wholesale marketplace that holds premier gifts and shopping experience. Those who attended the event were stores in town for market and influencers to help spread exposure of their product.
Lisi Lerch began her company in 2001. Her goal was to create affordable hats, which than led to a passion in jewelry making. Lisi Lerch's brand developed at America's Mart where she started an exclusive boutique. From there her brand was a complete success.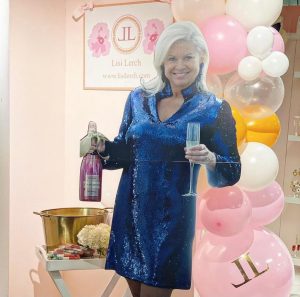 Photo courtesy @lisilerch Instagram
In collaboration with Lisi Lerch, Party Host Helpers set up a timeless event in a showroom of America's Mart. Our event staff assisted in arranging the jewelry and decorations at the location. They arrived early to help the client place the decorations around the venue as well as prepare the guests refreshments.
Let the Party Begin
Once the party kicked off, the Party Host Helper cocktail server poured wine and helped guests. They walked around the event with napkins and refreshments to cater to the attendees.  Our staff is always polite and courteous to not just the host but also guests! Party Host Helpers are committed to supporting our clients and their needs. As a hospitality staffing agency, giving the guests a top-notch experience is our utmost priority.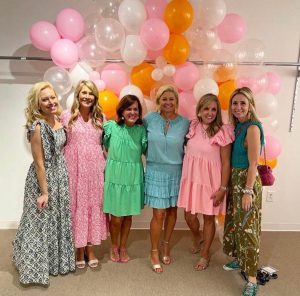 Photo courtesy @lisilerch Instagram
After the Party had ended, our party staff stayed behind to help with the clean-up. This included packaging and disassembling the balloon decorations. Additionally, they wrapped the displayed jewelry and removed the displays. At every event, the set-up and take-down are very important to the seamless function of a great party. Our staff is dedicated to helping our client's needs. From the beginning to the end, a positive attitude and hard work ethic is guaranteed from the Party Host staff.
This was a rather large gathering that created great exposure for our client, Lisi Lerch company. We are proud to partner with such a wonderful company. Especially in such a great city like Atlanta.
The Party Host Helpers are willing to go to any means to help throw your perfect party. If you are in the Atlanta area, we hope this encourages you to reach out with any inquiries. Regardless of your location, the Party Host Helpers are here to assist in 45 cities around the United States! Contact us at partyhosthelper.com or (844) 30-PARTY to help throw your next event.