Springtime in Chicago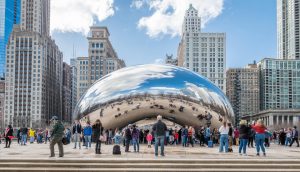 Happy Spring! Party Host Helpers has five springtime events in Chicago to share with you. We hope you take a trip into the city with your friends or your family and enjoy the festivals and flower shows throughout the day. There are also springtime food events, a kid's Easter egg hunt and art show.

Springtime in Chicago starts at the Mart with a One of a Kind Spring Show. The show is filled with artists from across America who are there to showcase their finest works and interact with you to explain their inspirations and process behind their work. The springtime show is also filled with live music, food, and hands-on workshops. Just in time for Mother's and Father's day, you can shop your favorite artwork and buy something special for someone.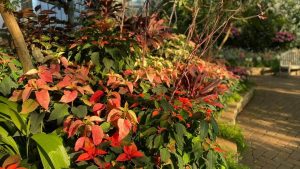 You might want to make a reservation for this show! Garfield Park Conservatory is hosting the spring flower show, "Knock Knock". The show is during Mother's Day weekend, the perfect time to take your loved ones to the conservatory and a brunch or dinner. This spring flower show features tulips, hydrangeas, daffodils, hyacinth, and many knock knock jokes. Take a look at our last blog "Spring Party Trends" to get some ideas for your own flower celebration. Our party decoration services will use their skills to turn your event into a beautiful spring flower garden.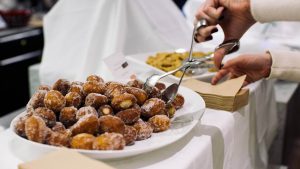 If you get hungry, you can take a trip to Eataly! The Eataly SpringFest is the perfect place to go in Chicago for food and drink in the spring. This year's theme is "La Dolce Vita", meaning "the sweet life" in Italian. Eataly SpringFest is all-inclusive so come hungry! You will be able to dine on fresh pizza, handmade pasta, and meats and cheeses. There will also be an array of Italian wines and beers. This is great inspiration to have a party of your own. With Party Host Helper's bartender services and party staff, you can throw your own Italian dinner party!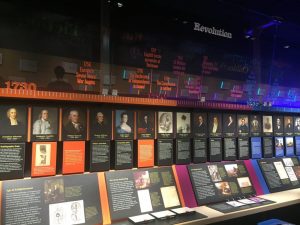 Next on our list of springtime events is the American Writers Festival. This free festival in Chicago will be held on stages at the Chicago Cultural Center and one stage at the American Writers Museum. You will be able to listen to over 75 authors and artists express their ideas on book censorship and equality through themes within their own literature. This is a great way to explore a different community and have an educational trip when in Chicago.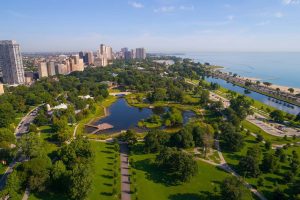 Lastly, we have a wonderful place for you to visit if you want to bring the kids along! The Lincoln Park Zoo in Chicago is hosting an Easter Egg-Stravaganza presented by Kinder Joy. At the zoo there will live music, egg hunts for different age groups, outdoor activities, and of course the Easter bunny! If you do not want to go into the city, have a party host helper bring the party services to you!
We hope you enjoy a day out in Chicago this spring. Meanwhile, Party Host Helpers will be here for you! Including Chicago, we are available in all major cities across the country so do not hesitate to start planning with us! For any springtime occasion, hire a server or a bartender to make your hosting easier. Contact us at Party Host Helpers or call (844) 30-PARTY.