Four Christmas Desserts You'll Love for the Holiday Season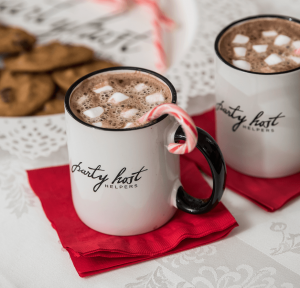 Christmas is right around the corner so why not prepare now to provide your guests with the most delicious array of desserts. As experts in hosting parties and events, Party Host Helpers is here to give you the best ideas and step-by-step instructions for your favorite sweets.
Before you begin to read, don't forget to give us a call to assist you with any of your holiday needs. We are sure you'll love these four delicious desserts for any of your holiday gatherings.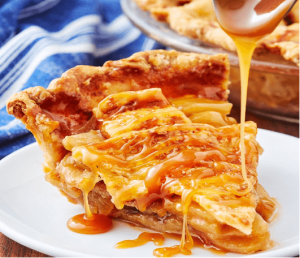 Apple Pie is a must at any holiday event so why not jazz it up with some caramel sauce on top! Apples are in season right now so if you are an apple lover, we can guarantee you'll enjoy this recipe. What's great about apple pie is you can prepare it beforehand and stick it in the oven the day of to add warmth and crispiness. Pro tip: Add a scoop of vanilla bean ice cream to enhance these amazing flavors! Thanks to Delish.com for this recipe.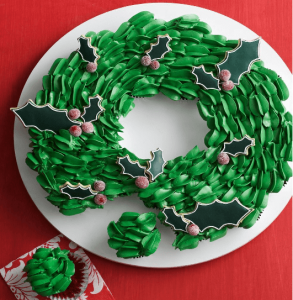 How creative is this cupcake wreath made with buttercream frosting and red velvet batter from Good Housekeeping (*link) ? The great thing about this recipe is you can make it with any of your favorite cupcake flavors if desired. This recipe also includes how to make the holly leaf cookies and sugared cranberries to add flavor and decoration for your guests.
White Chocolate Peppermint Patties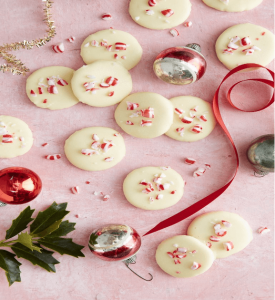 It isn't Christmas without candy canes and peppermint. This festive dessert adds the perfect touch to your holiday menu. If you're not a white chocolate fan, simply substitute with dark or milk chocolate. We know this mouthwatering treat will be a great selection on your Christmas day!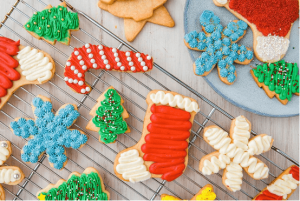 Sugar cookies are a classic and a must for the holidays. Whether these cookies are for Christmas day or just to make and decorate with your family and friends, we have provided a delicious recipe that you might be looking for. Don't forget to grab your cookie cutters to make any of your favorite Christmas designs.  You can even host a Christmas Cookie decorating party with your friends in person or via zoom with this recipe!
We hope these recipes will make your holiday desserts more festive and delicious. As a host, we understand the importance of having only the best foods on the table. Additionally, we know how stressful the holidays can be which is why Party Host Helpers is here to assist you. Our event staff can do anything from serving food and drinks, prep and cleanup, and so much more!
Contact us today about your holiday plans. With multiple locations around the country, our local regional directors can provide you with any services at your request. We are located in Boston, Chicago, NYC, Las Vegas, Philadelphia, Pittsburgh, Seattle, Virginia Beach, and so much more. From our Helpers to your friends and family, we hope you have a very Merry Christmas and a Happy New Year!