Delicious Thanksgiving Side Dishes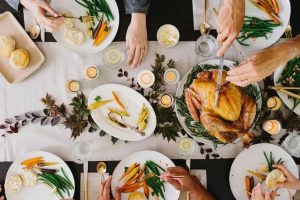 Whether you are hosting Thanksgiving dinner or not, you want your dishes to make a lasting impression. Here are five delicious side dish recipes that are sure to make everyone go back for seconds… and thirds. These side dishes are great for Thanksgiving, but can definitely be served at any upcoming holiday party. If you happen to be hosting Thanksgiving, or know someone who would like a helping hand, Party Host Helpers is here to serve your best dishes and clean up the kitchen as you host an unforgettable evening.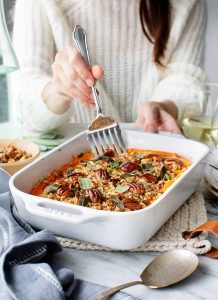 First, we introduce the classic Sweet Potato Casserole. You can create a more mature sweet potato dish by swapping out marshmallows for a toasted pecan crumble and fresh herbs on top. This specific recipe is actually vegan as well! We hope you enjoy this sweet side dish amongst the savory.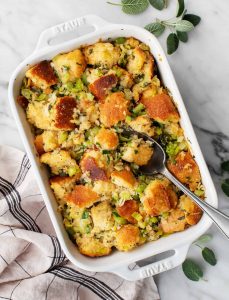 Next is the Best Stuffing recipe. This dish is great because you can make it ahead of time in case you have 10 other dishes to prepare or like to get your cooking done the day before. A little tip for this dish is if you like a crispy top, uncover the casserole in the last few minutes of baking. If you are preparing this dish early, cover the dish the entire time you bake it. Then, when it is time to heat up your dish for dinner, you can uncover it in the last few minutes of reheating.
You can make your upcoming Thanksgiving even more special by hiring Party Host Helpers! It is a great idea to have some drinks for your guests as well. Take a look at one of our latest blogs, Fall Cocktails You Will Love, for some autumn drink inspiration.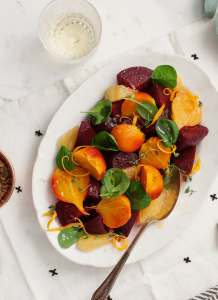 Here we have a less traditional side dish. These Roasted Beets with Citrus are sure to spice up any holiday dinner, not only Thanksgiving. The dish brings a light refreshing taste to the table. If you prefer more to taste, this dish can also be topped with goat cheese, feta, parsley, or thyme leaves.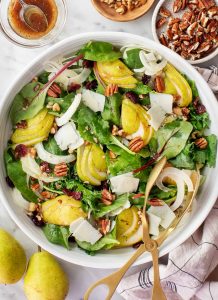 A second light sight dish that never fails is a salad! This Pear Salad with Balsamic and Walnuts is another great option if you would like to prepare some dishes the day before. Getting fresh produce for the salad makes all the best autumn flavors come out. Have a Party Host Helper come to prepare any last minute preparations if you find yourself low on time! They will make sure to serve a beautifully prepared dish to your liking.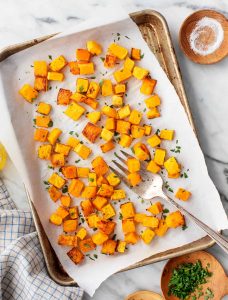 Last but certainly not least, here is one of the most fall like dishes on the menu, and one of the easiest. This side dish is Roasted Butternut Squash. The four ingredients needed for this recipe are, squash, salt, pepper, and olive oil. Keeping it simple brings out the delicious taste of the butternut squash, but you are welcome to add your own twists to this side dish recipe.
We hope you try some of these delicious side dishes on Thanksgiving. For this American holiday, you can get some help no matter where you are. We have event staff all over the nation including New York City, Tampa, Richmond, Dallas, Austin, Los Angeles, and more! For more information on our party servers and private bartenders, email us at parties@partyhosthelper.com or call us at (844)-30-PARTY.