Celebrate Spooky Month With Party Host Helpers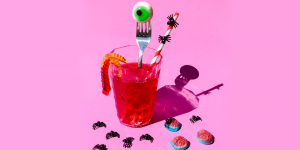 After a fun night of trick or treating, spend some time with friends with Party Host Helpers by your side. They will help serve your spooky treats or be the bartender for mystical drinks as the leaves begin to fall.
There are many ways to celebrate this festive time, whether it be with friends or children. Costumes aren't a must but they will definitely make the night more fun. Here are some ghostly but fun ideas for your Halloween bash.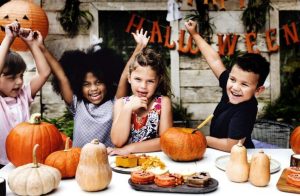 Through the decades parties are growing in popularity amongst adults. You can take a blast to the past with 70's disco dancing or rock and roll with a 50's theme. You can serve fun snacks like Hostess cupcakes, fondue or a sophisticated take on those childhood favorites!
Keep it simple with some skeletons, monsters and mummies. A basic costume party is all you need to have a perfect Halloween party. If you need kitchen help, Party Host Helpers will be there to serve your dishes and treats. Cake pop eyeballs, ghost meringues or Frankenstein rice krispie treats are yummy sweets that will surely be gone by the end of the night.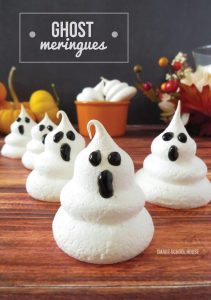 39+ Spooky Halloween Party Ideas For Adults 2021- FarmFoodFamily
There's been a murder! Spice up your party by creating a "who done it" investigation. Was it the butler, the wife or the pizza delivery man? Party staff will make sure you and your guests are enjoying their Bloody Mary Margaritas and Mummy Meatballs hors d'oeuvres when disaster strikes. Your guests can enjoy an enthralling night finding clues under the flickering lights and figuring out the culprit among them.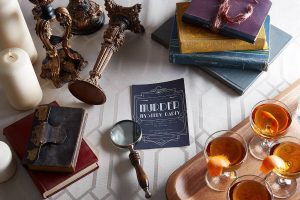 How to Throw a Murder Mystery Party this Halloween 2020
Have some fun under the stars with a horror movie night in your backyard. Find a giant white sheet, a blank wall, or even rent a blow-up screen and stream your favorite scary films on the big screen. Light up the yard with jack-o-lanterns and candles. Pop on Hocus Pocus if the kids are around or a classic like Beetlejuice. Want to get a bit scarier? Put on a screening of Silence of the Lambs or The Shining. These movies will have guests popping out of their seats while the popcorn flies into the crisp fall air.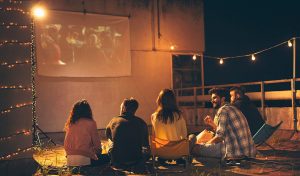 How to Host a Fun, Festive Halloween Movie Night in 2021
With some ideas ready for when Halloween creeps around, you are set for the perfect spine-chilling yet exciting party. Don't forget to hire Party Host Helpers to help serve caramel apples and the Devil's Sangria to your guests (and you!). You can sit back, enjoy the movie and take pictures in your costumes while you let the experts extend their party services to ramp up your Halloween monster mash.
Party Host Helpers is a nationwide party staffing business that is available in 45 cities to help with your Halloween party set up. They handle the food prep, drinks, serving your guests, and will even clean up the candy wrappers! Contact us at partyhosthelper.com or (844) 30-PARTY so you can spend a cozy Halloween with friends and family, while your Helpers create an unforgettable experience.