Fall Cocktails You Will Love
As we fall into the end of September, Autumn will be in full effect. The leaves are slowly beginning to change and the air is becoming more crisp. At the end of a busy work week, time is best spent with family, friends, and significant others.
Invite Party Host Helpers to your next fall gathering so you can enjoy the parties too!
Firstly, holidays are approaching, but that does not have to mean a time of stress. It is the best time to create unforgettable memories and strengthen relationships with family and friends. Gathering with food and drinks is foolproof. Here are some delicious cocktails for cozy nights in, football Sundays, and Halloween!
Wake up! It's game day! For those early morning football games, hire wait staff to serve your guests a cocktail they will never forget. Put a twist on your classic mimosa, and try making this yummy Apple Cider Mimosa. You can even pick your own apples for this drink at a local farm.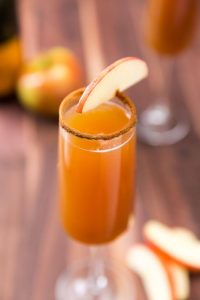 When the night time calls for a crackling fire and a blanket, snuggle up with friends and try this Hot Buttered Rum. It is a cozy cocktail that's perfect for fall. The blend of spices is sure to make your mouth water. You can garnish it with cinnamon sticks before you serve it to guests, or enjoy it yourself!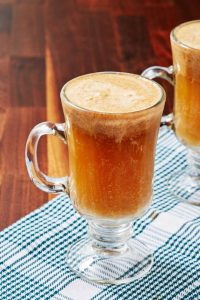 Most importantly, costume parties are just around the corner. You can decorate your house with fake cobwebs, turn on a fog machine, and have our party services do the rest. With some kitchen help, you can have the scariest finger foods and yummiest treats. For those adult Halloween parties, hand your guests an Apple Pie Bourbon Shot. This dessert turned cocktail will still satisfy your sweet tooth. Turn on some music, have some fun bartending or hire a Party Host Helper to make them!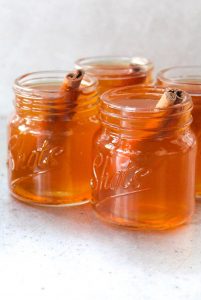 Moreover, Fall is the best season to spend a Saturday with friends. Try your hand at baking, crafting, watch some Halloween movies, and sip on this martini! Pecan Pie is a classic fall dessert, and needs to be tried in drink form. This Pecan Pie Martini is rimmed with caramel and chopped pecans.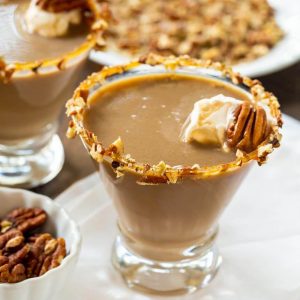 Party Host Helpers is a nationwide party staffing business that is available in 45 cities. They handle the food prep, drinks, serving your guests, and more! Contact us to find bartenders for hire at partyhosthelper.com or (844) 30-PARTY. The Helpers will serve you the best cocktails for your football Sundays and Halloween parties!