Party Host Helpers is Nationwide!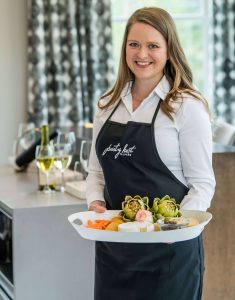 At Party Host Helpers we proudly offer the services of our experienced event staff for hire at your next event! Our staff knows their stuff when it comes to the hospitality industry and are background checked. They can:
-Serve food
-Set up buffets
-Bartend
-Check coats
-Wash dishes
-Clean up
From dinner parties to engagement parties to your wedding, Party Host Helpers can make your event perfect. We know you want to enjoy your party and spend time with loved ones. That's why we revolutionized the art of entertaining with experienced, professional, and background checked event staff for any event big, or small. Party Host Helpers is nationwide and today we're highlighting some of the amazing cities we cover.
Richmond
Regional Director, Michelle runs the Richmond and Virginia Beach territories and has been in the wedding and event industry for almost 10 years.
Richmond is a beautiful southern city and Party Host Helpers often find themselves working fabulous weddings and covering everything from setup, to serving, to clean up at venues and homes nearby.
Regional Director, Tina recently took over the Boston region and is utilizing her expertise in events and staffing to aid clients with all of their staffing needs.
Boston comes alive with beer and wine festivals across the city. Party Host Helpers happily takes part in these and other events.
Houston
Regional Director, Lauren is a Houston native and has worked in various aspects of the wedding industry, making her very knowledgeable about her role with Party Host Helpers.
Events in Houston range from working directly with caterers who need extra staff and donating to nonprofits as a way to give back.
Boca Raton
Regional DirectorShaina runs the Party Host Helpers Southern Florida territories. She has her pulse on Boca Raton (and good food) via her popular blog "Take a Bite Out of Boca."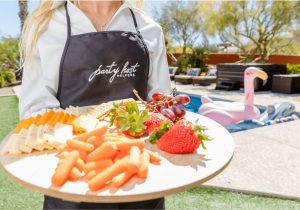 Party Host Helpers is part of fabulous events in Boca Raton and across Southern Florida, our party staff for hire often help out with venues and in residential homes.
Party Host Helpers is located in the above areas as well as Chicago, Charlotte, Virginia Beach, Denver, Pittsburgh, Palm Beach, Washington, DC, and more. You can check out all the locations we service here and we will happily get you in touch with your local Regional Director who can match you with the right staff for your event.
Wherever you live, don't get caught in the kitchen neglecting your guests have Party Host Helpers take over, give us a call or contact us today!