Party Host Helpers Favorite Event Professionals in Los Angeles!

When it comes to your wedding, Party Host Helpers knows you want experienced and talented event professionals. We pride ourselves on having servers, bartenders, and general event staff who will make your day special and memorable. We are so lucky to be able to work with other fantastic event professionals in Los Angeles, so we're highlighting some of our favorites. 

Sierra Fusion offers fresh sushi and other delicious menu items that will impress your guests! It would be ideal for a rehearsal dinner or to get catering at home, with the help of our staff.

Chefelle believes in bringing families and friends together to enjoy each others' company while having a good time socially, and enjoying amazing food. Party Host Helpers loves working with them, their food is always a hit!

May Catering provides tasty meals that are plant-based and perfect for your engagement party, bridal shower, or wedding. Plant-based brides (and their guests) rejoice! They are fabulous to work with and create wonderful dishes.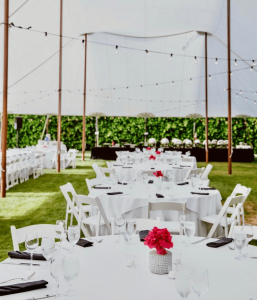 Town & Country Event Rentals provides high-quality and stunning rentals including tents, chairs, tables, glassware, lighting, and everything in between. Perfect for hosting an event at your home or adding elegance to your venue!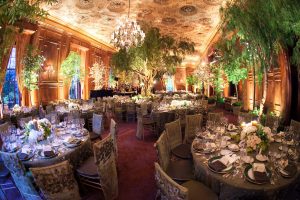 Joie de Vivre Weddings is a special events team with over 25 years of experience. They are amazing at handling all the details to ensure your special day runs smoothly.

At Party Host Helpers, we believe that the best way to end a day is with delicious ice cream! Recess Truck Ice Cream can arrive at your wedding for an end of the night treat, or be the highlight of your shower or engagement party!
When hosting your wedding in Los Angeles, we hope that you will consider working with the experienced and wonderful professionals we suggested. If you need any event staff, please reach out to Party Host Helpers and we will directly connect you with your Regional Director who can answer any questions you may have. 
We have staff in San Diego, San Francisco, Los Angeles, Phoenix, New York, Richmond, Austin, Charlotte, and many more cities nationwide.