Unique Halloween Party Ideas
Ghosts, goblins and ghouls, oh my! Whether you are five years old or 50 years old, Halloween can be fun for all ages. Let Party Host Helpers help you this Halloween season host your Halloween party. For bartenders, servers, and more visit our website to find Helpers near you.
Party Host Helpers wants you and your guests to have the most amazing Halloween this year so we have made a list of unique ideas you can use whether it is for your dinner party or your children's party!
Prizes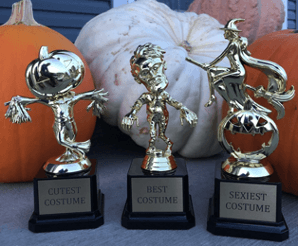 Everyone loves a good costume party. Make it more enticing with prizes such as small gifts or a cash prize. Everyone can put in x amount of money to enter the contest and the winner takes the prize. If you do not want to use money or want to make it more for children, get small gifts or you could even get little customizable trophies from etsy!
Invitations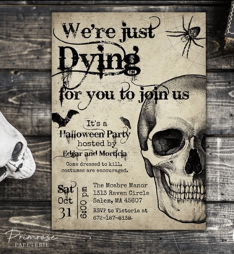 While invitations have become something somewhat of the past, we are bringing them back this halloween! Customize a scary halloween invitation this halloween to fit the theme of your party and set the tone for the night. Whether you mail them or send them over email invitations are a fun way to get people excited for your party (much more excited than a text).
Picture Wall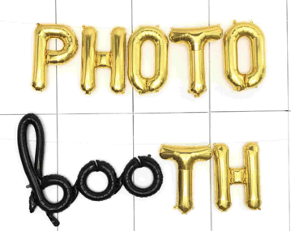 N​othing makes a party more fun and memorable than a picture wall. There are so many different ways you can go about this which is the best part about it! Set the wall to fit the theme and add fun props that you and your guests can use to add to their pictures. Whether you use a photobooth or your iphone this is a great way to spice up your party and make your guests have a memorable night!
Halloween Treats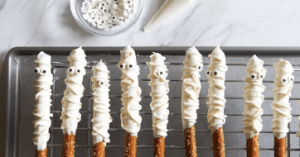 It's Halloween, you have to have sweets! Now you can always just do candy but we want people to remember your party for more than just the basics. There are so many fun ways that you can make treats Halloween themed, enough so that we have already made multiple blogs about it! Check out our past blogs to see a variety of ways you can switch up basic desserts and recipes to make your food feel the Halloween spirit this year.
Our party staff is prepared to make it a memorable event for you and your guests. Contact us with any of your party hosting needs this season and let Party Host Helpers take care of it! Simply contact us at partyhosthelper.com or (844) 30-PARTY