Beach Bag Essentials
Going to the beach this summer and unsure of what to pack? Party Host Helpers has got you covered! Make sure to bring these beach bag essentials to ensure that you and your crew are prepared with games and snacks to keep everyone happy and entertained on your vacation.
Kan Jam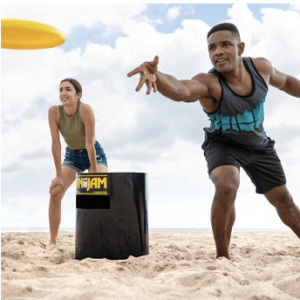 This four player game is fun for kids and adults of all ages! Kan jam is super easy to fold up and pack with your chairs and towels. Make it more competitive with children vs adults or add a prize such as losers buy winners ice cream!
Boat Dip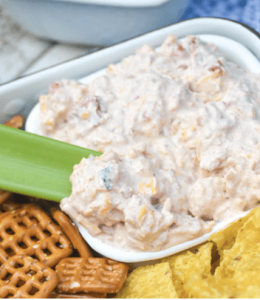 https://4sonrus.com/tiktok-boat-dip-recipe/
No you do not have to be on a boat to enjoy this delicious and easy recipe! Make it the night before or the morning of and your guests will be hovering over it like seagulls waiting to eat it. Pack this dip in your cooler and pair it with your favorite dipping snacks like chips, pretzels, celery, cucumbers, etc.
Dizzy Bat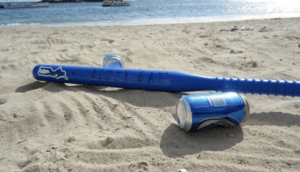 https://www.tailgatepartysite.com/tailgate-party-game-dizzy-bat/
Need to entertain your college kids? This modified wiffle ball drinking game will have the whole family out of their seats and laughing until their stomachs hurt! This game can also be played with younger children, eliminate the alcohol aspect and just use the spinning as an obstacle. That alone is challenging enough!
Freeze Pops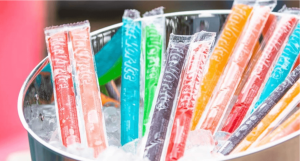 Freeze pops are so easy to add to your cooler when heading down to the beach! Easy to enjoy and cool you down on a hot summer day. They have a large variety of flavors so everyone can find one they like. Adults can also bring some for themselves, they now make alcoholic freeze pops! Don't forget to bring a pair of scissors to cut open the tops!
Bottle Bash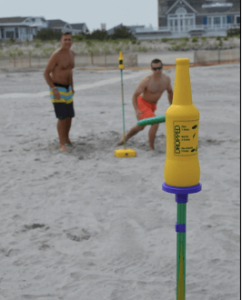 This game will challenge your frisbee skills as well as your teamwork skills. The objective is to throw the frisbee at the opponent's ski pole, knocking over the bottle sitting at the top. This game can be purchased at the store or made at home. Make it more interesting by creating a tournament or mixing up teams!
Summer is in full swing and Party Host Helpers wants to help you make it the best summer yet! We hope you can use these games and recipes to entertain your crew this summer and make unforgettable memories.
Hosting at the beach? Not a problem! We are available across the country so do not hesitate to start planning with us! Whether it be setting up and cooking while you are enjoying the beach or cleaning up after a successful night, Party Host Helpers is at your side! Contact us at partyhosthelper.com or (844) 30-PARTY for all your summer beach party needs.