One of the fastest growing cities in the United States, Denver is home to an abundance of fun activities, event venues and ways to celebrate! Our Party Host Helpers Denver Ambassador, event expert and Colorado native, Kathryn, shares some uniquely mile-high reasons you'll want to plan your next party.
"I've been living and working in Colorado my whole life and I wouldn't have it any other way. Our beautiful weather and fast-growing cities mean there are never-ending options to plan fantastic parties and events. I'm excited to help out all the party hosts here in this amazing city I call home with Party Host Helpers Denver!"
We LOVE the Great Outdoors

Colorado is known for its outdoor adventures, from skiing to hiking to rock climbing. With plenty of sunshine year-round, we live for patios, parks and backyard barbecues – the perfect spaces to gather friends and family for, well, pretty much anything. If an occasion can be held outside, you can pretty much guarantee it will be!
We Work Hard and Play Hard

Businesses in Denver are known for letting loose once the work day is done. Powder days and taking quick trips to the mountains are essentially company policies. We also know how to throw some great corporate parties. From holidays to anniversaries, or for no reason at all, we love to show our appreciation for some pretty amazing employees.
We're Always Grinning, Beer to Beer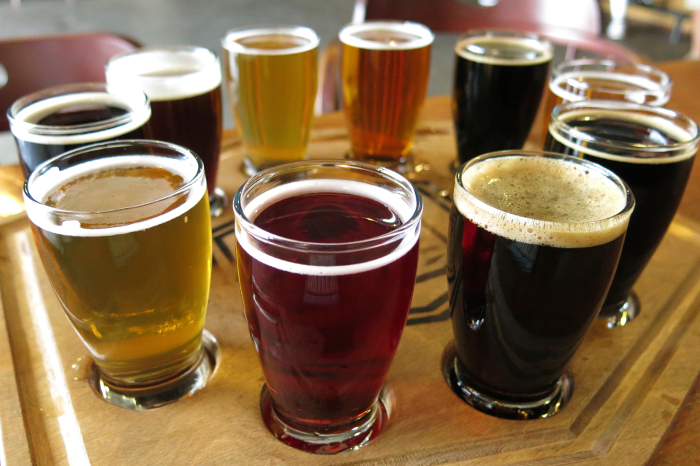 In Colorado, we take our craft beer seriously. With nearly 150 breweries in Denver alone, we won't be running out of options any time soon. With every size, atmosphere and location available, breweries make fantastic places to celebrate a special occasion. There's food, drinks, music and even tours if you're lucky!
We're Always Ready for Game Day!
In Denver, we love our professional sports teams. Broncos fans bleed blue and orange and Rockies Opening Day at Coors Field is practically a city-wide holiday. So, when it comes to game days, we're ready to party – with great snacks and time with friends and family to cheer on our teams – or comfort each other, after watching the Broncos this season (ha)!
Whether you're hosting an outdoor gathering, corporate event, private party or game day bash, Party Host Helpers Denver has you covered. Hire staff for your party in Denver and we can take care of all the details, so you can enjoy whatever party you throw, any time of the year! For more information on utilizing our services in Denver, contact Kathryn at denver@partyhosthelper.com.
Let us help with your next party!