Finding the right venue for a party can be very difficult! You want to make sure it matches the tone and theme. Party Host Helpers has you covered! Our Lancaster Ambassador and expert party coordinator, Annie, has the perfect space for your next party.
There are few things that bring more joy than showing hospitality to friends and family. I love to spend quality time with people and make the event, food, and space as lovely as possible to bless the people that I love. One of my favorite aspects of serving as a Party Host Helper includes getting to know the heart of the host better. Each host brings their unique vision, artistry and creativity to the event!
Annie
Annie's Favorite Lancaster, PA Party Venues
Coffee Station
2351 Oregon Pike #102, Lancaster, PA 17601
I love to host in simple spaces that can be spiced up with just a little care and creativity. One type of space is a coffee shop. They naturally have warmth to them, from the coloring on the walls, to the smells and decorations – coffee shops are great for hosting parties! I particularly enjoy a little spot called Coffee Station. It's spacious, comes with all the chairs and tables, and has a great open floor plan. There's plenty of space to mix and mingle, and even space to add a band for some live music.
Hurst House Bed & Breakfast
154 E Farmersville Rd, Ephrata, PA 17522
Hosting and serving for parties outside is refreshing, unique and comes with the bonus of natural beauty and plenty of space. Backyard spaces are so intimate and varied; it really challenges my creativity when I approach outdoor spaces. One spot that I really enjoy is the Hurst House Bed & Breakfast. The Hurst House is a charming, stately, Victorian Style bed and breakfast with a stunning view of the Lancaster countryside and a peaceful pond. I particularly enjoy its large room in the lower level with a well-supplied kitchen. There are tables and chairs available for use and large sliding doors outside to the patio. This space is amazing because you have the option of guests flowing from the outdoor to the indoor space. There are so many options with a space like this! You can do appetizers and drinks on the patio, and the main course inside. It's well decorated, unique and a special space that gives the event a personal feel. It's perfect for showers, reunions or family dinners.
Chestnut Hill Villa
543 Champ Blvd, Manheim, PA 17545
This beautiful farm was recently turned into a gorgeous venue. A totally updated farmhouse with many rooms and large areas for hosting, beautiful barns, well-manicured grounds and more! This space is visually stunning and perfect for any occasion! It's a great space for weekend getaways, weddings, dinner parties, Christmas parties and more. It's a classic, comfortable home and space that is big enough for everyone to enjoy, yet small enough to still feel intimate.
Excelsior
125 E King St, Lancaster, PA 17602
One of my favorite features of a hosting space is the little additions that make it unique. Maybe it's the beautiful brick wall, or the exposed beams and piping. It's fun to create a party in a space that has character. It helps kick start your decoration and planning, and gives you a great and memorable backdrop. I am such a fan of Excelsior, a historic, elegant, four story building in downtown Lancaster. Built in 1852, this beautiful building is the perfect blend between modern industrial and vintage, there's exposed brick on both the walls and ceiling, and piping throughout.
Lancaster Theological Seminar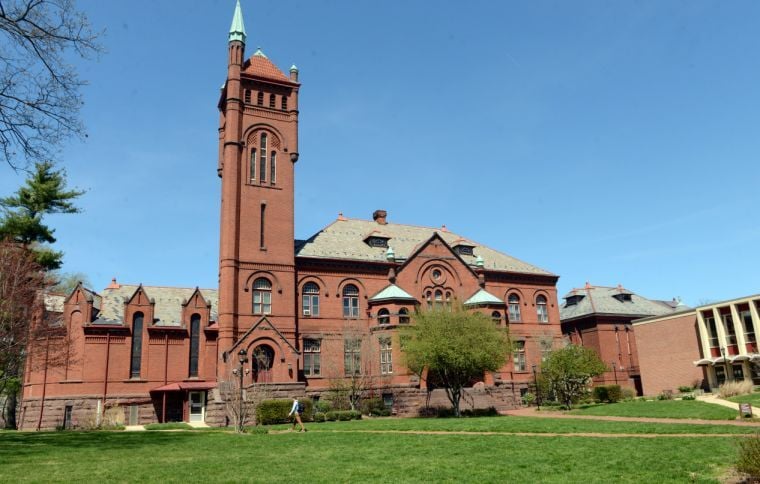 555 W James St, Lancaster, PA 17603
Lancaster Theological Seminary has a beautiful hall with a grand fireplace at the end of the room. You walk into this space, and can feel the history and elegance. Due to the old charm, this space is perfect for a dinner party, holiday party, or wedding! Add some decorations, and you're ready for a great night!
Book one of our Party Host Helpers for your next party!